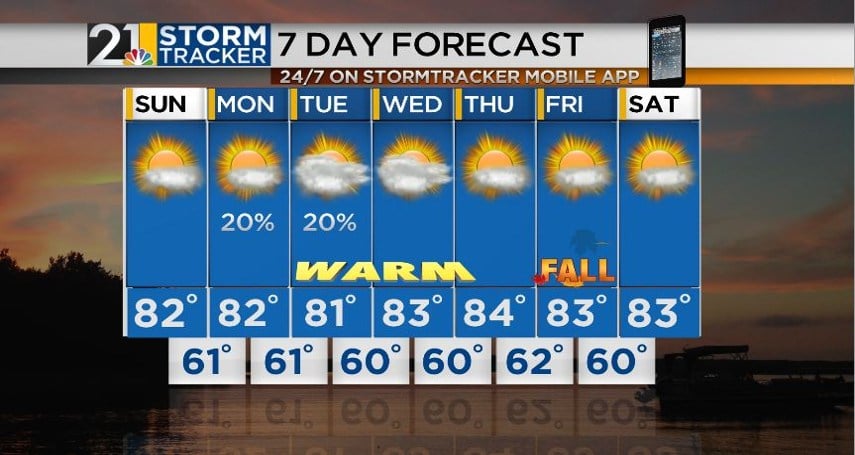 The warm weather continues! The weekend will wrap up with sunshine and Sunday's high temperature expected to hit 82.
The start of the work week brings a slight chance for some rain or even a possible storm on Monday and Tuesday afternoon. Aside from an isolated shower or two at the beginning of the week, mostly dry conditions will be the trend through next weekend.
Though Friday is the official start of autumn, the temperatures this week will more closely resemble mid-summer with highs pushing into the 80s each day.