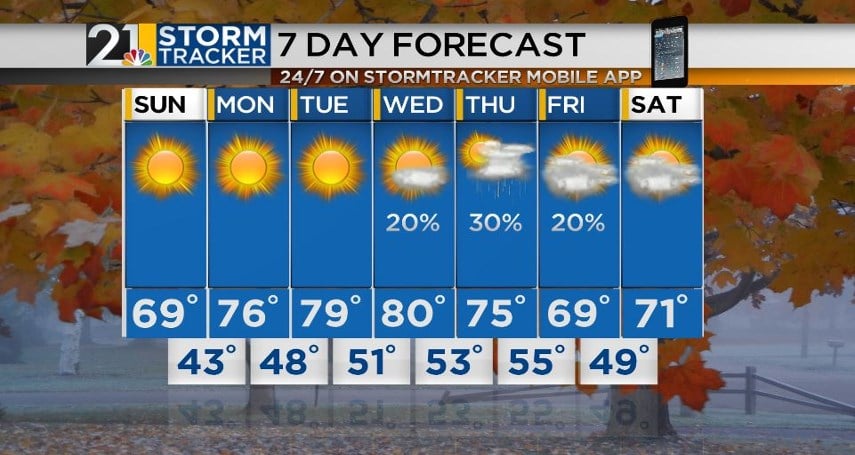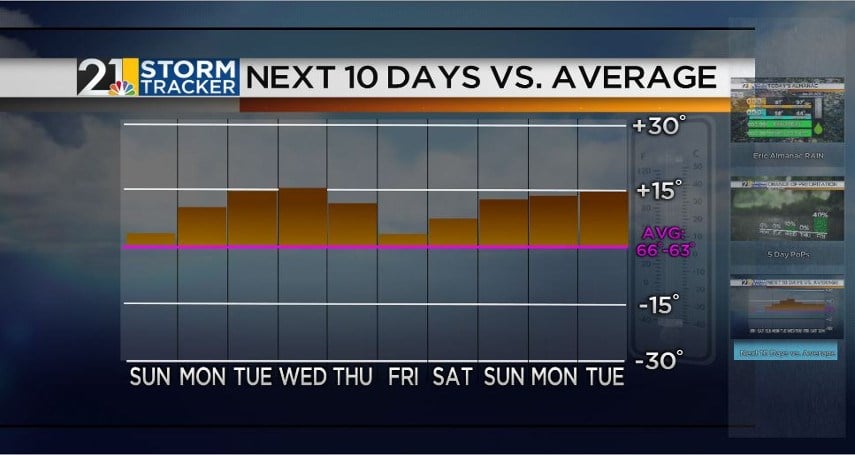 Sunday starts off chilly with a frost advisory in effect until 8 AM. As the day goes on, temperatures will warm up to around 70 degrees.
Temperatures will be above average, once again, for much of the first week of October with high temperatures around 80 by midweek.
The week will start off dry with lots of sunshine. The lack of precipitation has put much of the Mahoning Valley in a low to moderate drought. A slight chance of some much-needed rain will finally come on Wednesday evening, with a chance for scattered showers through Friday.
A cold front will accompany the chance for rain, making it feel more like fall by the weekend with high temperatures back down around 70.