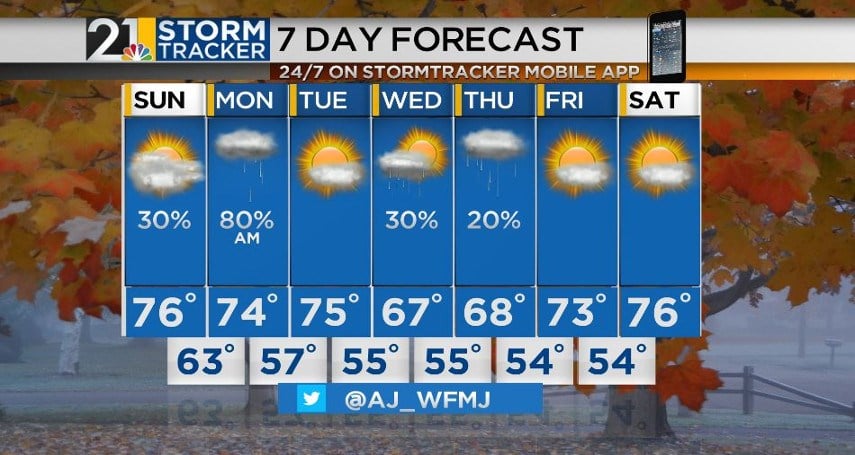 After a night of showers and storms, the rain will taper off Sunday morning.
Sunday will be cloudy and warm with high temperatures around 76. By dinner time, more rain will move into the Valley. The showers and thunderstorms will stick around through Monday morning.
After a dry couple of days, the chance of rain will return on Wednesday with scattered showers through Thursday. Along with the rain, temperatures will be slightly cooler with high temperatures in the upper 60's.
Following the chance for rain, Friday will be sunny and temperatures will start to warm up again for next weekend.