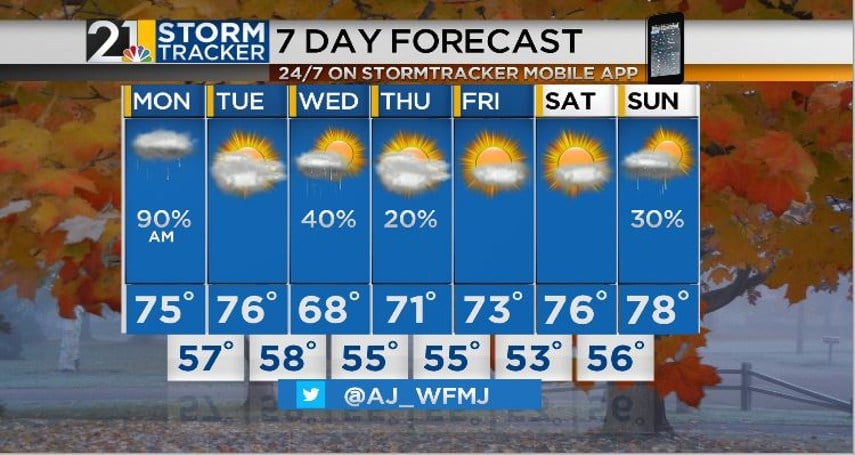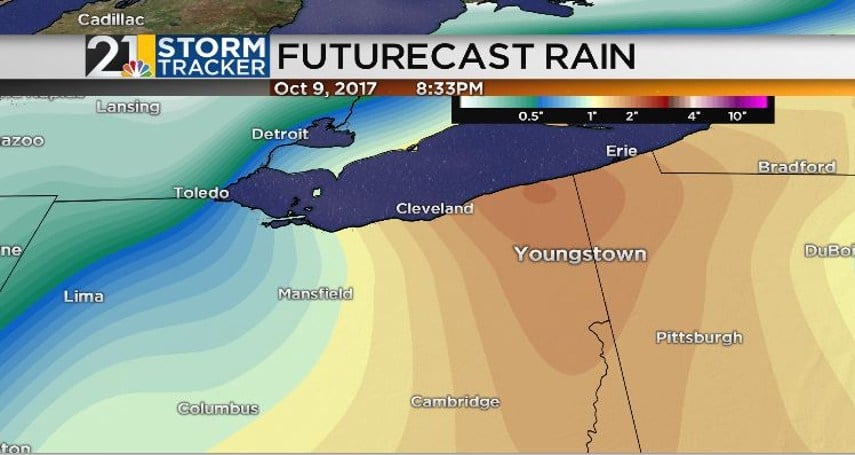 After another rainy evening, the showers will taper off in the morning followed mostly cloudy skies.
Clouds will decrease Monday evening, and Tuesday will even feature some sunshine.
The week will begin warm with high temperatures in the mid 70's, but a brief cool down will come on Wednesday dropping temperatures into the upper 60s. A chance for scattered showers will accompany the drop in temperatures.
The fall-like weather will be short lived though as high pressure builds in the region for the weekend, bringing sunshine and temperatures in the mid-70s by Saturday.