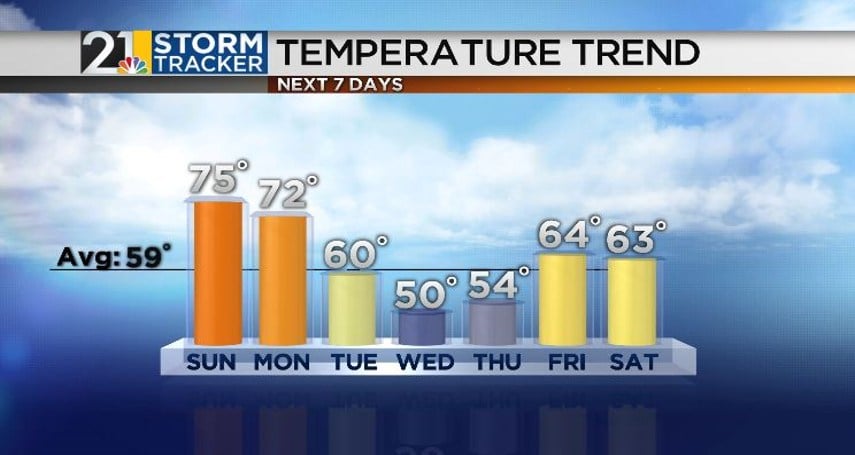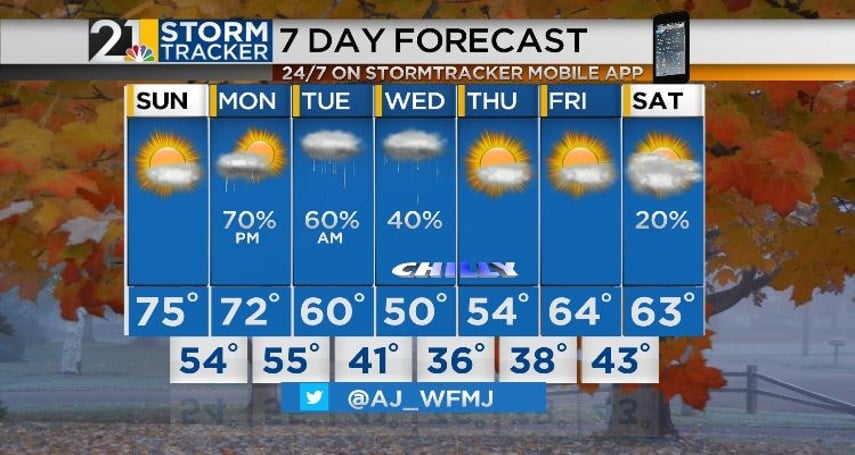 Sunday will be a beautiful day for the Peace Race! We will start the day with sunshine with clouds increasing going into the afternoon and evening. Temperatures will be above average with a high of 75.
The warm weather will continue through the beginning of the week before a cold front moves through on Tuesday.
Ahead of the front, showers will move into the Valley early on Monday evening, with rain lingering through early Tuesday afternoon.
Temperatures will drop during the day on Tuesday, and the high is barely expected to break 50 on Wednesday.
Conditions will dry out for the end of the week, and temperatures will climb back into the low 60s by Friday.