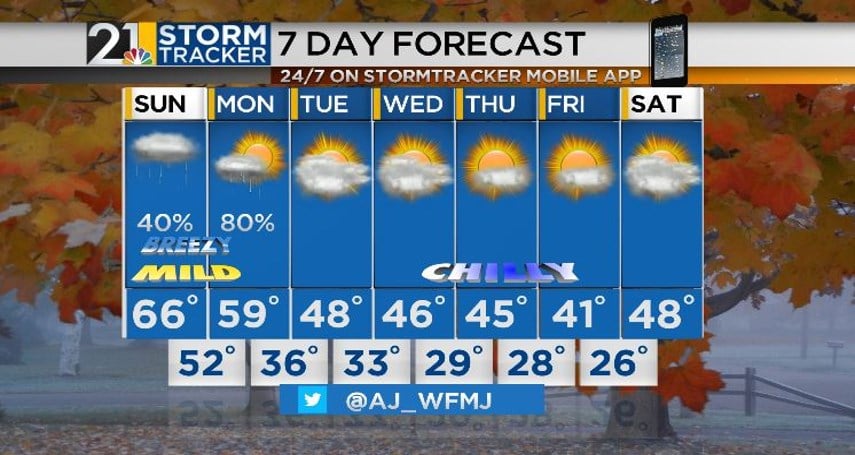 Sunday will start out with isolated showers early in the morning. The rest of the day will feature clouds and temperatures in the mid 60s with the chance for a scattered shower.
Going into Sunday evening, storms will move into the area bringing heavy rain and gusty wind.
Showers will taper off on Monday morning, and temperatures will fall throughout the day.
The rest of the week will be dry, but much cooler with high temperatures in the 40's, and overnight lows dipping into the 20s and 30s.
Sunshine will move back into the Valley by midweek, and mostly sunny conditions will stick around through Friday.