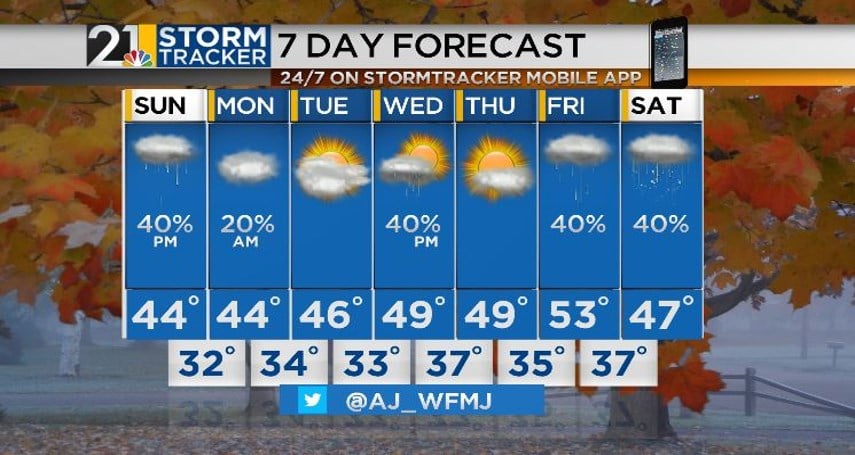 After a cold Saturday night, Sunday will start off chilly, but dry. As the day goes on temperatures will reach the mid-40s and a few showers could move into the Valley overnight. With Sunday night low's dropping into the low 30's we can't rule out some snowflakes mixed in as well.
There may be a few lingering light showers or flurries early Monday morning followed by cloudy conditions.
The next chance for showers returns Wednesday evening, and then again on Friday night into Saturday.
A cold front will drop temperatures during the day on Saturday so we could see snow a well with the weekend showers.