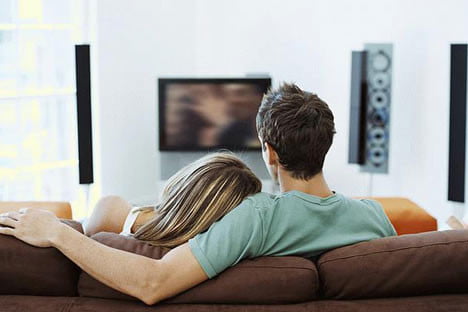 By Ryan Waniata
Netflix, Amazon Prime Instant Video, and Hulu each offer a massive amount of on-demand contentat a relatively low monthly cost. These services are a fantastic way to stream movies and TV shows for the entire family, increasingly becoming part of an affordable alternative to the bloated pricing of cable and satellite subscriptions.
For some cord-cutters, a mix of two — or all three — of these services is the best solution. But if you're trying to figure out which streaming service to use while sticking to a frugal entertainment budget, check out our constantly updated breakdown of each of them to find out which one rules in each of a range of categories, and which is best for you.
Other features to consider
Need subtitles? Go with Netflix. In2014, the company finished an agreement to subtitle all of its content.
Will the kids be watching? If you need parental controls, Netflix is the way to go. In addition to havingan option to limit the Motion Picture Association of America/TV ratings on content as a universal setting, Netflix offers a kids option for individual profiles, ensuring your child only sees PG content and below. Hulu recently launched a lock feature on itsmobile app that allows parents to lock out mature content before handing a smartphone or tablet over to their child.
Live TV?Hulu is the best. Sure, you're going to be paying quite a bit more for the addition of live-TV streaming to complement your on-demand content, but the $40 monthly subscription is a fraction of what you would be paying for a normal cable bill.
Conclusion
If we are going to make a single recommendation, Netflix is still the king of the streaming world. That said, Hulu and Amazon Instant Video offer unique benefits. Ideally, we recommend combining multiple services, which will provide access to the maximum amount of stuff to watch, including current network programming and a growing list of premium original content.
The extremely frugal should also consider taking advantage of Hulu's referral program to earn extra weeks for free, or look into Amazon Prime's student discount.

helps readers keep tabs on the fast-paced world of tech with all the latest news, fun product reviews, insightful editorials, and one-of-a-kind sneak peeks.