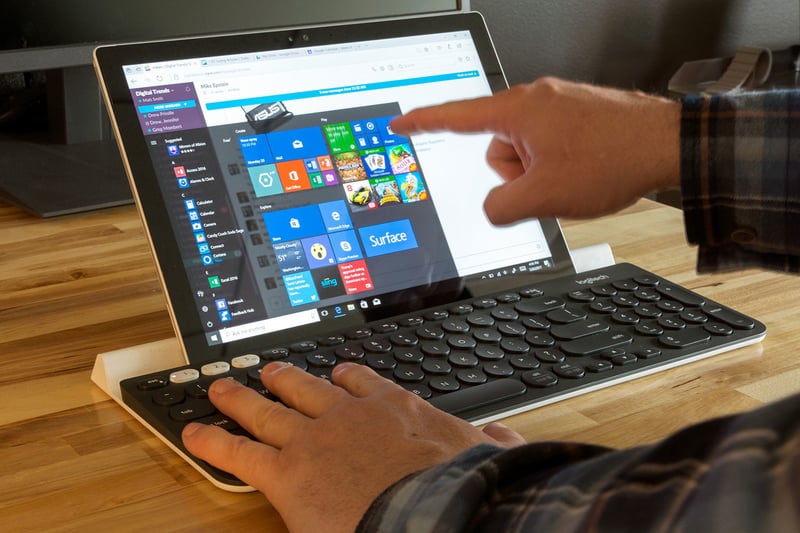 By Matthew S. Smith
Tablets and laptops are getting more advanced all the time, but our input options often have a hard time keeping up. If you want to get down to business, a touchscreen keyboard just won't get the job done. Serious work needs a proper keyboard.
You could opt for something big and chunky, or perhaps a mechanical keyboard that offers a more tactile typing experience (these are the best ones). But if you're on the go, you'll want something compact that you can throw in your bag without all the wires. This guide will take you through the best wireless keyboards available today for all sorts of budgets and uses.
Note that we've omitted designs that integrate a case or cover, as do various iPad combinations or the Surface keyboard. First-party devices are generally high quality; we're focusing on solutions that work with multiple form factors and platforms.
Our pick
Best budget keyboard
Best battery life
Best keyboard for Apple devices
Best compact keyboard

helps readers keep tabs on the fast-paced world of tech with all the latest news, fun product reviews, insightful editorials, and one-of-a-kind sneak peeks.