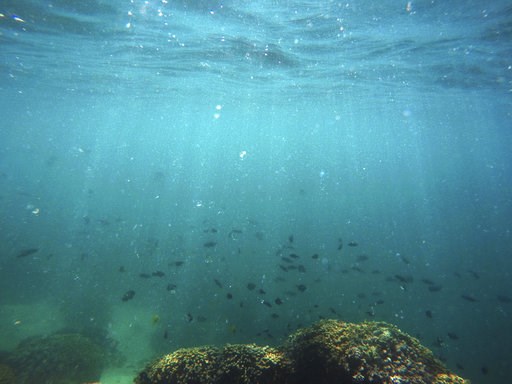 (AP Photo/Caleb Jones, File). FILE - In this Oct. 26, 2015 file photo, fish swim over a patch of bleached coral in Hawaii's Kaneohe Bay off the island of Oahu. Warmer water is repeatedly causing mass global bleaching events to Earth's fragile coral ree...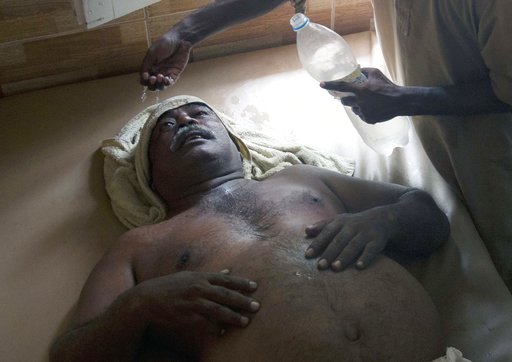 (AP Photo/Shakil Adil, File). FILE - In this Tuesday, June 23, 2015 file photo, a Pakistani boy sprinkles water on his father who is suffering from heatstroke in Karachi, Pakistan, during a heat wave across southern Pakistan's city of Karachi which has...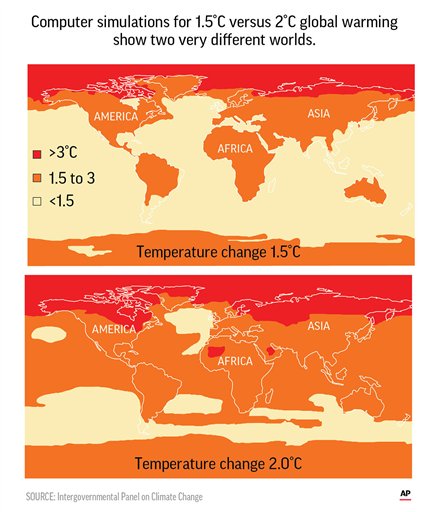 Climate-related risks to health, livelihoods, food security, water supply, human security and economic growth are projected to increase with global warming.