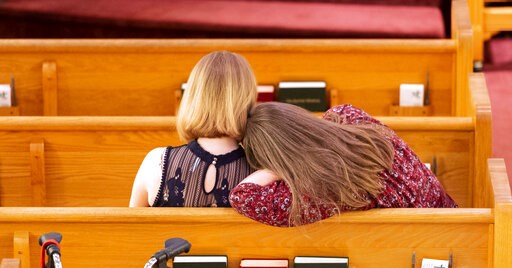 (AP Photo/Vasha Hunt). Stephanie Dunson, right, rests her head on the shoulder of her daughter, Jesi, Sunday, March 10, 2019, at Providence Baptist Church in Beauregard, Ala. Sunday church services were a step towards normalcy as the community continue...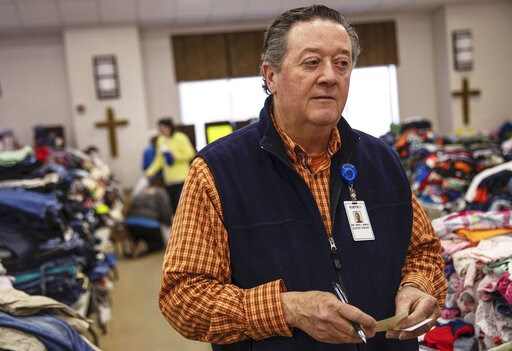 (AP Photo/David Goldman). In this Wednesday, March 6, 2019 photo, Rusty Sowell, pastor at Providence Baptist Church, speaks to volunteers organizing donations at the church in Beauregard, Ala. Dealing with the dead became a huge task in a rural Alabama...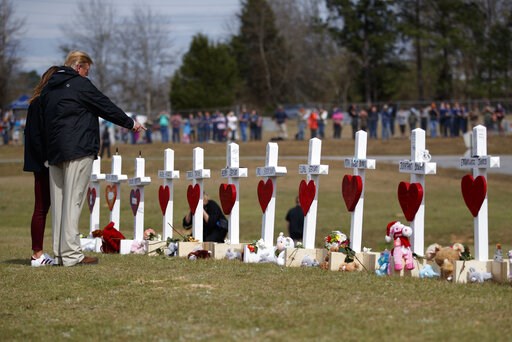 (AP Photo/Carolyn Kaster). President Donald Trump and first lady Melania Trump pause at a line of crosses outside Providence Baptist Church in Smiths Station, Ala., Friday, March 8, 2019, during a tour of areas where tornados killed 23 people in Lee Co...