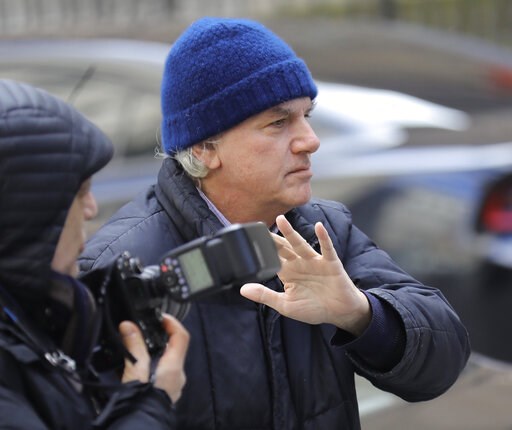 (AP Photo/Bebeto Matthews). Gregory Abbott, founder and chairman of International Dispensing Corporation, leaves after appearing in federal court in New York on bribery charges, Tuesday, March 12, 2019. Abbott is among dozens of people who were charged...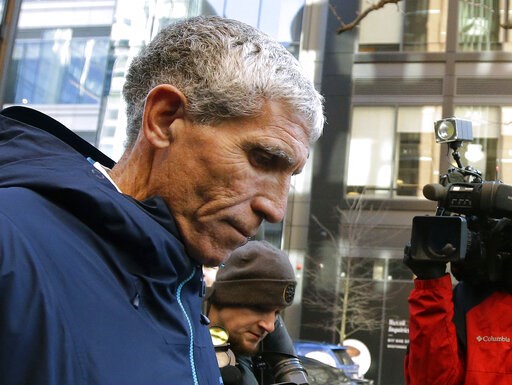 (AP Photo/Steven Senne). William "Rick" Singer founder of the Edge College & Career Network, departs federal court in Boston on Tuesday, March 12, 2019, after he pleaded guilty to charges in a nationwide college admissions bribery scandal.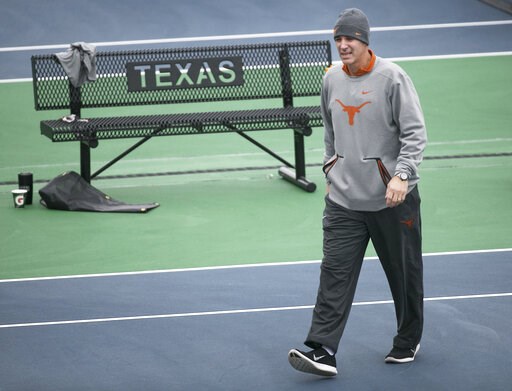 (Ralph Barrera/Austin American-Statesman via AP). In this January 2018 photo, Texas men's tennis coach Michael Center surveys the courts before the matches with UTSA, in Austin, Texas. Center is among a few people in the state charged in a scheme that ...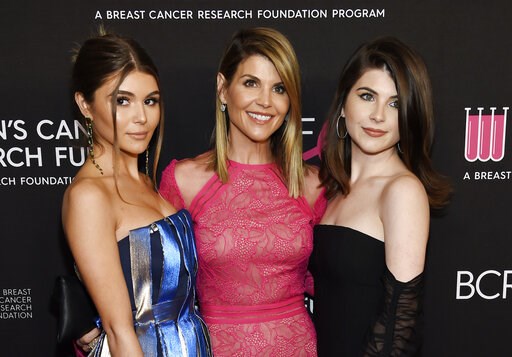 (Photo by Chris Pizzello/Invision/AP, File). FILE - In this Feb. 28, 2019 file photo, actress Lori Loughlin, center, poses with daughters Olivia Jade Giannulli, left, and Isabella Rose Giannulli at the 2019 "An Unforgettable Evening" in Beverly Hills, ...