News
Company recalls 6.5 million pounds of beef sold at Walmart, other stores
More than 32-hundred tons of steak burgers and ground beef sold at Walmart and other retail stores are being recalled over Salmonella concerns.
Thursday, October 4th 2018, 7:30 AM EDT
More than 32-hundred tons of steakburgers and ground beef sold at Walmart and other retail stores are being recalled over Salmonella concerns.
The U.S. Department of Agriculture's Food Safety and Inspection Service announced on Thursday that JBS Tolleson is recalling 6,500,966 pounds of various raw beef products that may be contaminated with Salmonella Newport.
Consumption of food contaminated with Salmonella can cause salmonellosis, one of the most common bacterial foodborne illnesses.
Eight patients have provided receipts or shopper card numbers which have enabled FSIS and CDC investigators to trace back the source of the Salmonella to ground beef products from JBS.
The investigation has identified 57 patients from 16 states with illness onset dates ranging from August 5 to September 6 of this year.
Ohio currently has two cases linked to this outbreak according to state health officials. Two Cuyahoga County men came down with salmonellosis. One of them was hospitalized.
The recalled items were shipped to Walmart, other retail locations and institutions nationwide.
The raw, non-intact beef items, including ground beef, were packaged on various dates from July 26, 2018, to Sept. 7, 2018.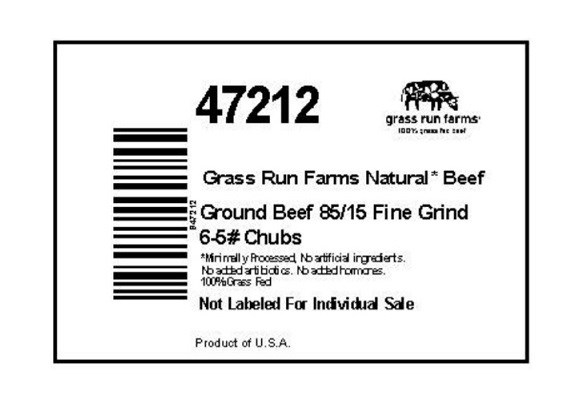 Above is a sample label of one of the products being recalled.
The products subject to recall bear establishment number "EST. 267" inside the USDA mark of inspection.
To view products that are subject to recall follow this link
The most common symptoms of salmonellosis are diarrhea, abdominal cramps, and fever within 12 to 72 hours after eating the contaminated product.
The illness usually lasts 4 to 7 days. Most people recover without treatment. In some persons, however, diarrhea may be so severe that the patient needs to be hospitalized.
Older adults, infants, and persons with weakened immune systems are more likely to develop a severe illness. Individuals concerned about an illness should contact their healthcare provider.
FSIS is concerned that some product may be frozen and in consumers' freezers.
Those who have purchased these products are urged to throw them away or return them to the place of purchase.
FSIS advises all consumers to safely prepare their raw meat products, including fresh and frozen, and only consume ground beef that has been cooked to a temperature of 160°F.
Other cuts of beef should be cooked to a temperature of 145 °F and allowed to rest for at least 3 minutes.
The only way to confirm that ground beef or other cuts of beef are cooked to a temperature high enough to kill harmful bacteria is to use a food thermometer that measures the internal temperature.
Consumers with questions regarding the recall can contact the JBS USA Consumer Hotline at (800) 727-2333.