News
Sharon man arrested in US Capitol attack
A Sharon man and an Oakdale man have been charged in the Jan. 6 attack on the US Capitol in Washington DC.
Tuesday, January 19th 2021, 3:05 PM EST
Scott W. Brady, United States Attorney for the Western District of Pennsylvania, announced Tuesday, Jan. 19 that the U.S. Attorney's Office is working closely with the FBI and the U.S. Attorney's Office for the District of Columbia to identify those residents of western Pennsylvania who violated federal law in our nation's Capitol on January 6.
Charges were announced against two Western Pennsylvanian men, Jorden Mink from Oakdale, who was charged with unlawful Entry on Restricted Building or Grounds While Using or Carrying a Deadly or Dangerous Weapon; Unlawful Injury to Property on Capitol Grounds; Violent Entry, Disorderly Conduct, Physical Violence on Capitol Grounds; Destruction of government property valued at over $1,000;  Theft of Government Property; and Aiding and Abetting.
Matthew Perna, from Sharon, has been charged with Knowingly Entering or Remaining in any Restricted Building or Grounds Without Lawful Authority; and Disorderly Conduct on Capitol Grounds. 
Perna and Mink made initial appearances by video conference Tuesday afternoon in Western District of Pennsylvania court. 
According to court documents, the man alleged to be Perna was listed on the FBI's website from stills taken from the attack on the Capitol, listed individual "73" as a white male, brown hair and a beard, can be seen in a red hoodie with "Make America Great Again" written on the shirt, and can be seen using a cell phone while chanting "U.S.A."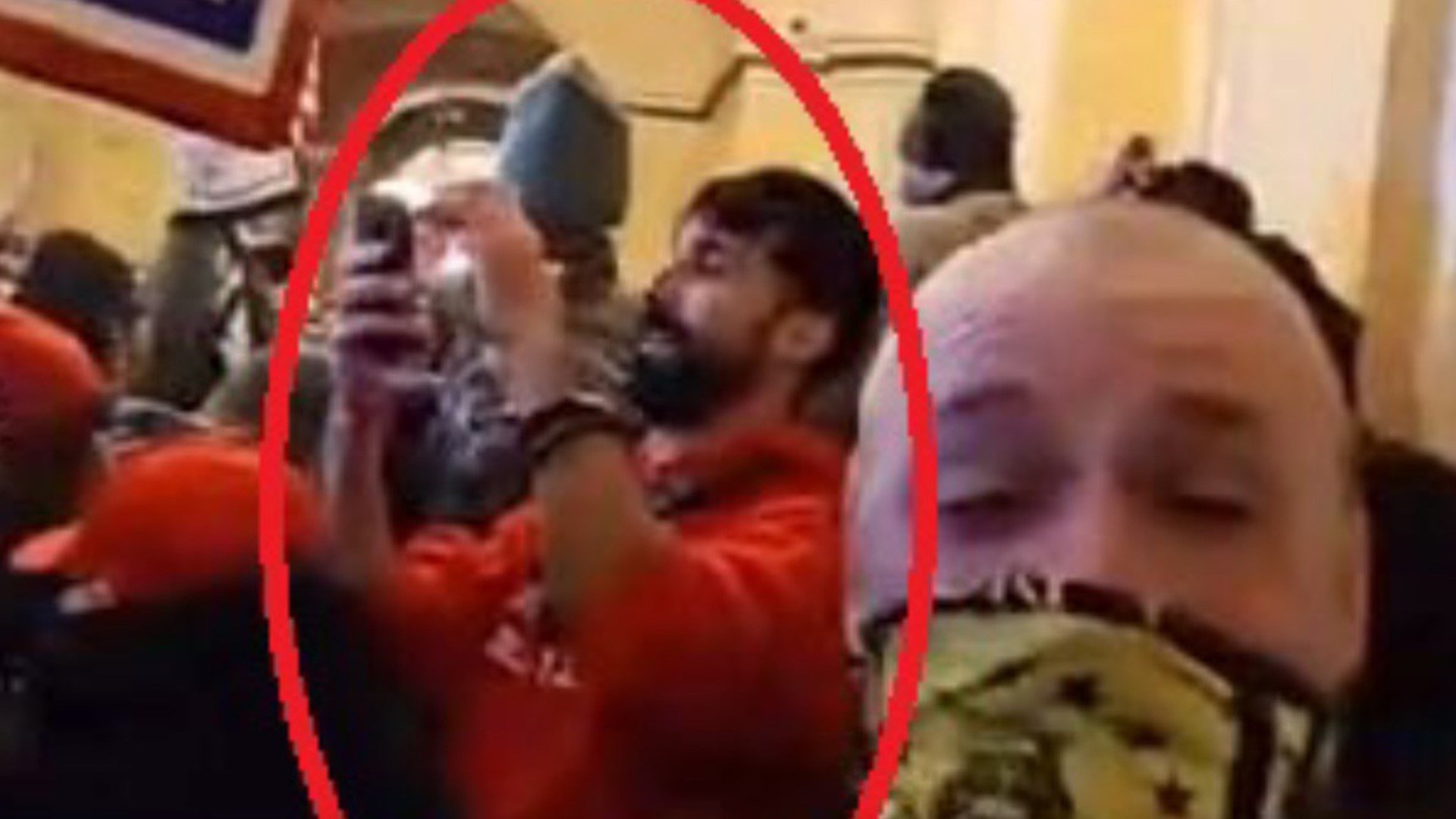 On Jan. 11, U.S. Magistrate Judge Micheal Harvey authorized a warrant for Perna's Facebook account.
According to the report, the man alleged to be Perna, an unidentified male, and a female, an 8-minute video was posted to Perna's Facebook account, where the three described their experiences in Washington DC at the Capitol.
The report also stated that a Facebook Friend of Perna saw the posted video and contacted the FBI.
The court document states that Perna contacted a special agent with the FBI on Jan. 14, stating an associate in law enforcement contacted him about an image on the FBI website of individual "73."
In the report, investigators state that Perna told them he attended President Trump's rally and went to the Capitol building. It also states that Perna stated he was pushed into the building by the crowd and had not intended to enter the building.
The Perna and Mink will be prosecuted in the District of Columbia.