News
Sembach earns career win number 500
He become the third area boys basketball coach to win all 500 at the same school.
Wednesday, February 1st 2023, 11:45 AM EST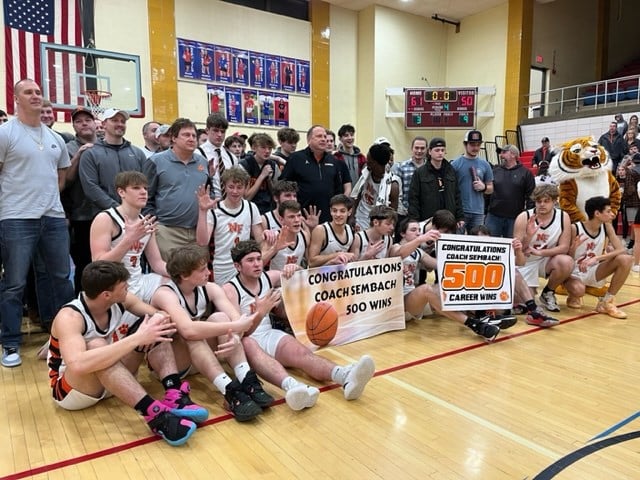 Newton Falls boys basketball coach Roy Sembach reached career win 500 after the Tigers outlasted Crestview 61-50 at Lordstown High School Wednesday evening.
Sembach has 500 career wins in 36 seasons at Newton Falls and is only the third area boys coach to earn all 500 wins at the same school.
Former Sebring coach Rick Brook won all 571 games with the Trojans as did former Poland coach Ken Grisdale, who won his 506 games with the Bulldogs.
Other coaches who've won more than 500 games but at several schools are Bob Krizancic (654 with Girard & Mentor) and Randy Montgomey (600 with West Branch, North Canton Hoover & Wooster Triway).