News
Woman arrested in connection to fatal 2016 shooting
Ranee Fitzgerald, 23, was arrested in connection to the 2016 murder of Omar Croom Feb. 14.
Tuesday, February 14th 2023, 3:18 PM EST
A woman has been arrested in connection to a 2016 murder in Youngstown.
Ranee Fitzgerald, 23, was arrested by U.S. Marshals on Feb. 14.
A warrant for her arrest was issued Feb. 13.
According to court records, she is facing charges of complicity to commit aggravated murder.
It is unclear what role she played in the death Omar Croom.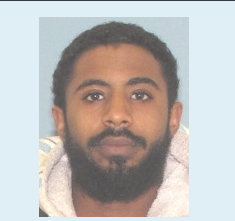 Youngstown Police responded to a scene near Oak Street Extension and Early Road on March 16, 2016.
They found 22-year-old Croom laying in the middle of the street with multiple gunshot wounds.
Anyone with more information on Croom's murder is asked to call Crime Stoppers at 330-746-CLUE.