News
1982 Louisiana derailment: After overcoming fear, health concerns - residents & businesses began to rebuild lives
The train wasn't the only thing that was derailed that day. The lives of the people from Livingston, LA. were also derailed for decades to come. But, hope was also starting to grow for recovery.
Wednesday, March 8th 2023, 4:05 AM EST
After the toxic derailment in Livingston, Louisiana, on September 28, 1982, the town of 2,000, things seemed grim for a period of time. Nineteen homes and buildings were destroyed, and people were evacuated for 13 days, but life slowly returned to the town.
The train wasn't the only thing that was derailed that day. The lives of the people from Livingston were also derailed for decades to come.
The derailment in Louisiana was so violent that it was estimated that property damage was more than $14 million in 1982, approximately $43.4 million in today's dollar amount. Some residents packed up and left, but many stayed. Like in East Palestine, there was much uncertainty in the days, weeks, and months following the derailment.
21 News Anchor Derek Steyer traveled to Louisiana to speak with the people who lived through the disaster and see the similarities between East Palestine and Livingston. These communities sit more than 1,000 miles apart and are now connected by their toxic tales.
DEALING WITH THE DISASTER
Delia Taylor was only a junior in high school and lived on U.S. Highway 190, just yards to the west of the derailment site, but she remembers the day vividly.
She said she remembers being awoken by a loud rumble and remembers that all she could see was an intense orange glow coming in through her bedroom window.
Taylor said she ran to her parent's bedroom and remembered the panicked look on her parent's faces. She said that her parents began grabbing items deemed of value, including baby photos and legal documents, and fled their house.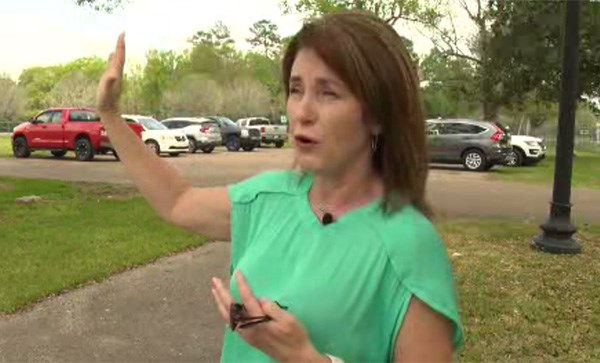 Outside sat the wreckage of 43 train tanker cars, and 27 cars with hazardous or toxic materials, on fire just feet away.
"When we ran outside, we realized what it was... flames were already shooting 200 feet in the air," Taylor said.
She remembered seeing her family's shed on fire as they got into the family's car to escape. She recalled seeing G&J's Drive Inn – a staple in Livingston since 1966, sitting broken in half just a few hundred yards from there.
Luckily, her family survived, as did all in the town - but the family home was not as lucky. Taylor said because the derailment happened in the early morning hours - lives were saved that day.
The railroad involved in the derailment provided her family with a trailer to live in, but according to Taylor, her family was never properly compensated for their loss. Not only did they lose their home, but Taylor also said her mother's hearing in one ear was damaged from the blast.
Bill Feig was a photographer for the Baton Rouge newspaper in 1982 and covered the disaster. He remembers how, days after the derailment, being inside his house when he felt the house start shaking. The tanker cars had exploded at the derailment site, more than 30 miles from Feig's home.
Feig said that day led to permanent changes in the rail industry in the state and forced state agencies on how first responders handled toxic derailments going forward.
Jerry Cutrere, the owner of the demolished G&J's Drive Inn, kept the business open - it's still serving hot food today.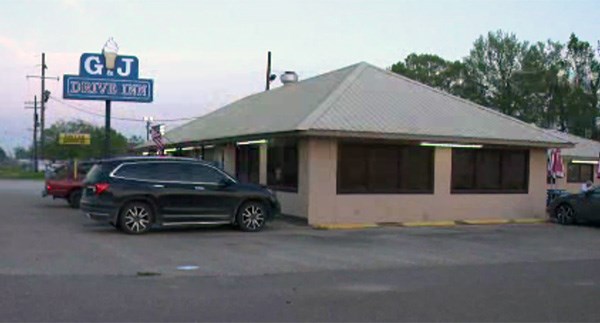 "It paid off for me because I don't think I would have got my business back had I not stayed in here," Cutrere said. "You're local people depend on you...  the store next door, he didn't do that, he didn't get his business back, it put him out of business," he added.
And by staying loyal to his community - it gave the people here a reason to stay and the hope of rebuilding better than it was – a lesson Cutrere hopes will apply to East Palestine – and a sentiment echoed by Delia Taylor.
"I think at the end of the day, it is the strength of any community that determines whether or not you survive and how well you survive. So it would be my encouragement to the community to stick together, to fight together, and work together, and our prayers are with them," Taylor said.
Following a two-week mandatory evacuation – people returned home not only wondering if they had a house or business still standing – but also concerned over potential health hazards.
Town meetings were filled with people seeking answers about air and water quality.
During that time - the derailment site was shut down for several months while cleanup efforts took over, which included hauling out contaminated water and digging out the soil some 50 feet deep. Eventually, the fears subsided. 
While no longtime health issues were ever proven, by 2009, the funding for residents' long-term health monitoring was running low. The medical testing facility brought in to monitor long-term health issues the town's people eventually became the doctor's office that stands in Livingston today.
East Palestine health assessment surveys released by the Ohio Department of Health on March 3 showed the most common health complaints included headache, anxiety, coughing, fatigue, and skin irritation.
HOW THE DERAILMENTS DIFFER
There is an old phrase that time heals all wounds - and it seems to apply in Livingston.
While there are many parallels between these two derailments, how they were handled is very different.
The Louisiana 1982 derailment wasn't political, and the state's governor never visited the town. The Federal response was smaller and didn't have the stream of politicians visiting like in East Palestine.
The Louisiana state police and their department of environmental quality handled mitigation efforts – and most people appeared content with how the disaster was handled. Another different factor today is social media and its content, which can lead to more anxiety.
In part 3 of the Lessons from Louisiana, 21 News will look at the long-term impact of the derailment.