News
New computerized system assists Youngstown Air Reserve's aerial spray mission
This past December, Secretary of the Air Force Frank Kendall announced Youngstown Air Reserve Station as the preferred location to receive eight new C-130Js.
U.S.Air Force photo by Tech. Sgt. Noah J. Tancer
The Youngstown Air Reserve Station is using new equipment to help carry out its mission as the Department of Defense's only aerial spray unit.
According to an article written by Technical Sgt. Noah J. Tancer, the 910th Airlift Wing's aerial spray team recently returned to Hill Air Force Base in Utah for an annual aerial spray mission at the Test and Training Range.
The purpose of the missions is to lay down an herbicide to clear vegetation, creating fire breaks for wildfire prevention and safe unexploded ordnance removal.
The 910th maintains the military's only large area fixed-wing aerial spray capability to control disease-carrying insects, pest insects, undesirable vegetation, and oil spill dispersion in large bodies of water.
On its latest mission, the unit's aerial spray-modified C-130H Hercules aircraft carried a mixture of EPA-approved herbicide and a biodegradable blue dye, so aircrews could keep track of where they were spraying.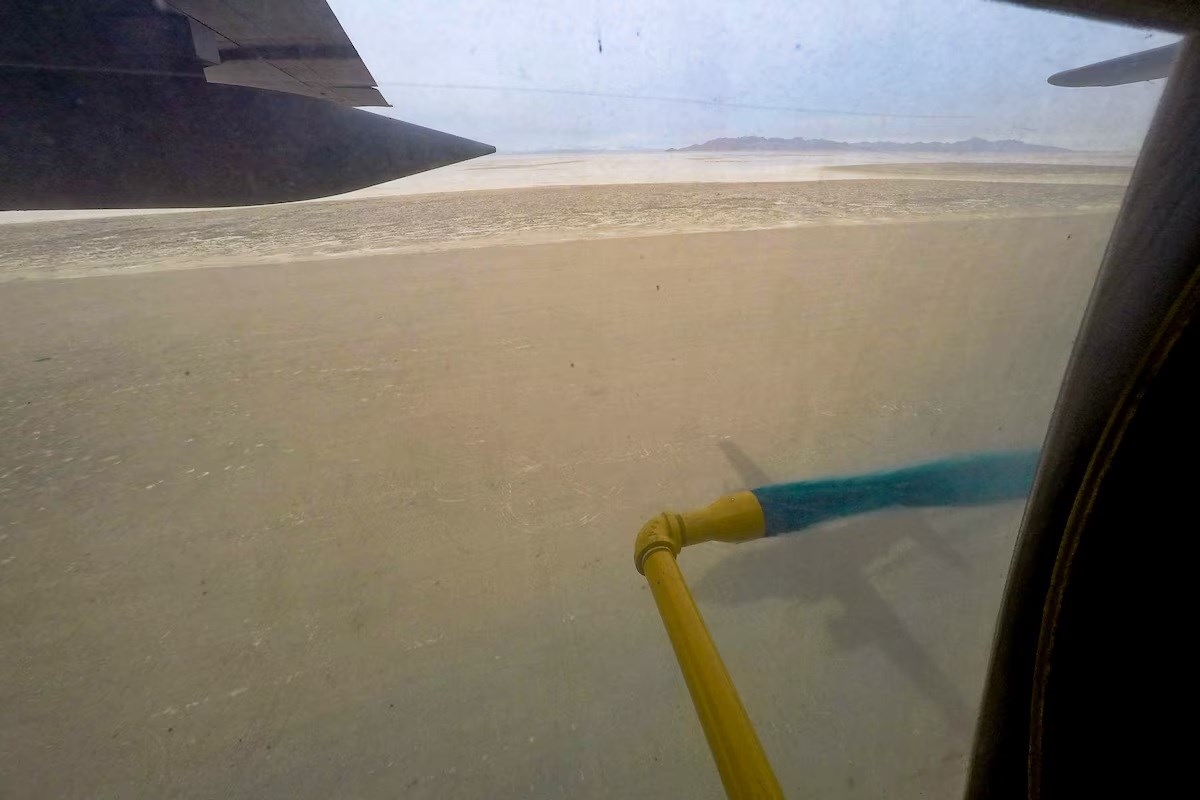 This year's mission took less time as the 910th's new electronic modular aerial spray system made its first operational debut, used in tandem with an older spray system.
The new system was rumored to have been created using notes drafted on a restaurant napkin after an aerial mission fraught with problems.
"A lot of the valves that open and close on the legacy model are physical valves that you have to close by hand, whereas now a lot of the valves on the new system are controlled electronically," said Lt. Col. Ryan Cooley, the chief of aerial spray assigned to the 757th Airlift Squadron.
The older spray system consists of analog parts that are no longer mass-produced requiring expensive specialty orders to make repairs.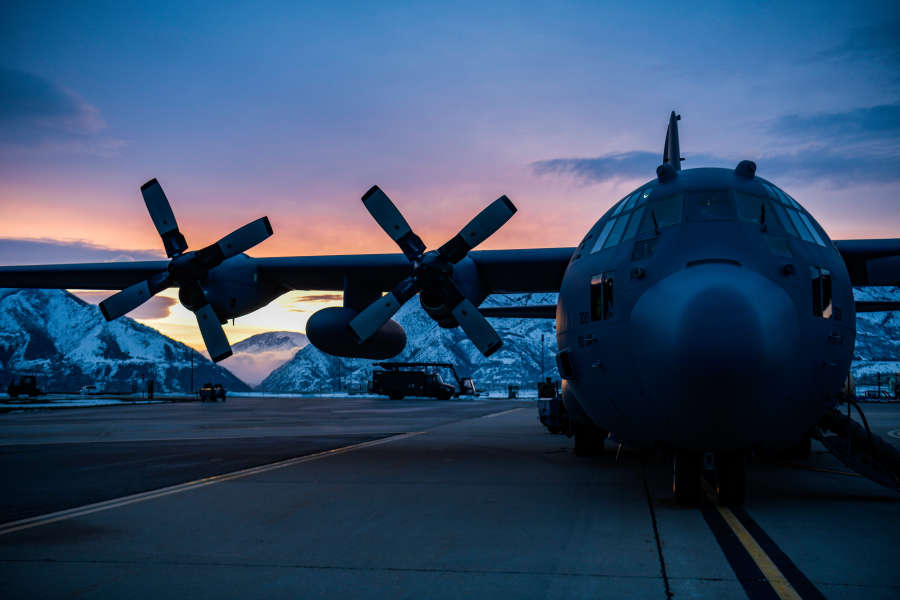 Developed in the 1980s, before the peak of the computerized age, the 910th Maintenance Squadron keeps the systems operational to make a smooth transition into the electronic age of military aerial spray.
"With the EMASS you program in what you need and the computer does what you want it to do," said Staff Sgt. Zachary Wilson, an aerial spray maintenance technician assigned to the 910th MXS. "That's the biggest part, the computer is a game changer. What we can do now goes so much further than what we could before. The possibilities are endless and we're just getting started with it."
The new electronic system is smarter and bigger than its predecessor. While the legacy system has a maximum capacity of 2,000 gallons, it flies missions carrying  1,800 gallons to allow room for sloshing in the tank.
The capacity of its successor is up to 3,500 gallons with the ability to fly missions at an estimated 3,000-gallon capacity.
"We didn't totally run the new system through its paces as far as how much product it can carry but both performed pretty well," said Cooley. "The old one's tough. There are a lot of moving parts past their useful life, but our spray maintenance team does a phenomenal job keeping it running."
One of the five older spray systems at the 910th was retired when the new electronic system arrived on base.
Both old and new systems will continue operating together until testing is completed and the electronic system is verified to be compatible with C-130J Super Hercules aircraft.
This past December, Secretary of the Air Force Frank Kendall announced Youngstown Air Reserve Station as the preferred location to receive eight new C-130Js.