News
Bond at $100K for Vienna man accused of pulling gun, threatening women outside Niles convenience store
The woman told police that when she complained that the truck nearly hit her,  the driver of the pickup truck got out holding a handgun and threatened to beat her.
Thursday, April 20th 2023, 5:11 PM EDT
A Vienna Township man is jailed after a woman told police he pulled a gun and threatened her in the parking lot of a Niles convenience store Wednesday night.
The 41-year-old Niles woman told officers that she was with her 18-year-old daughter, pulling into the parking lot of the Country Fair on Youngstown Warren Road at around 11 p.m. when a pickup truck nearly struck her car while backing out.
"So I got out of my car and he said female or not I'll...you know.", said Amy Laudermilt, who had just picked up her daughter from work, and stopped to get her something to drink.
35-year-old Joshua Ocheltree proceeded to threaten Amy with a gun.  He then said, " I'll shoot your husband too", according to the police report.
Amy took pictures of the red truck while daughter Pamela called police--as Ocheltree drove away.
Information provided by the two women helped Niles Police track down the suspect just a few minutes later in Vienna.  There they found a 9 mm handgun in the car and charged the driver, 35-year-old Joshua Ocheltree with two counts of aggravated menacing.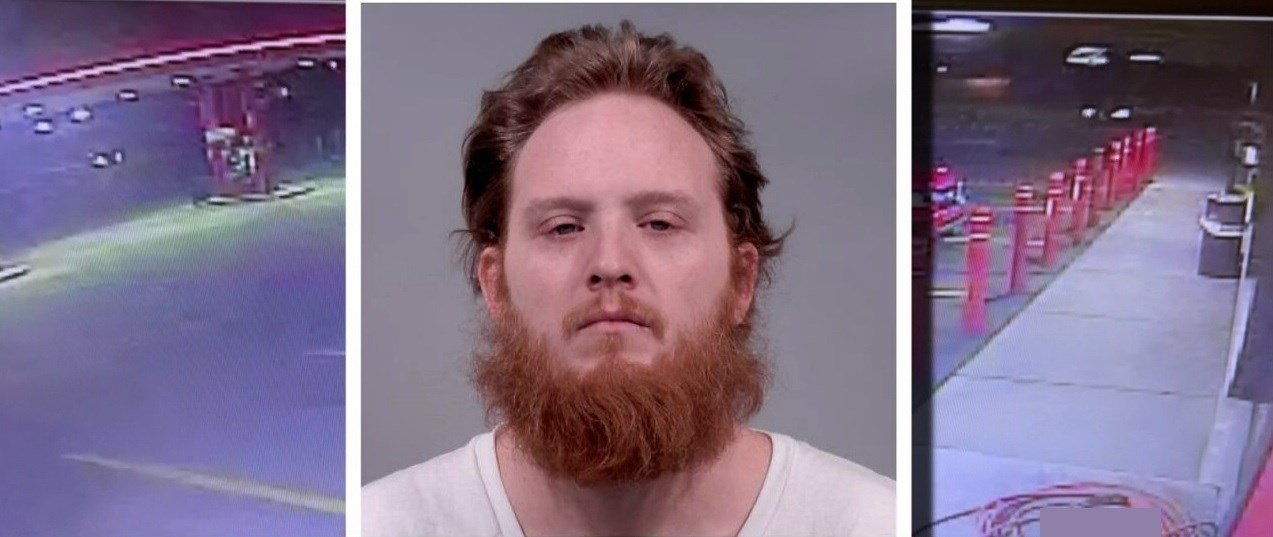 Ocheltree pleaded not guilty during a video arraignment in Niles Municipal Court on Thursday morning. His bond was set at $100,000.