News
'Superload' starts moving in the Valley
The 150 ton, 136 foot long load will block 2 lanes of traffic on I-80 westbound and State Route 11 southbound is behind schedule.
Friday, June 2nd 2023, 2:51 PM EDT
21 News powered by 680aerials
A trailer carrying a 150-ton piece of steelmaking equipment from Pennsylvania has departed from it's resting spot on Interstate 80 in Hubbard, where it was waiting for the Ohio State Highway Patrol escort required to continue the final 33-mile leg of its journey to Columbiana County.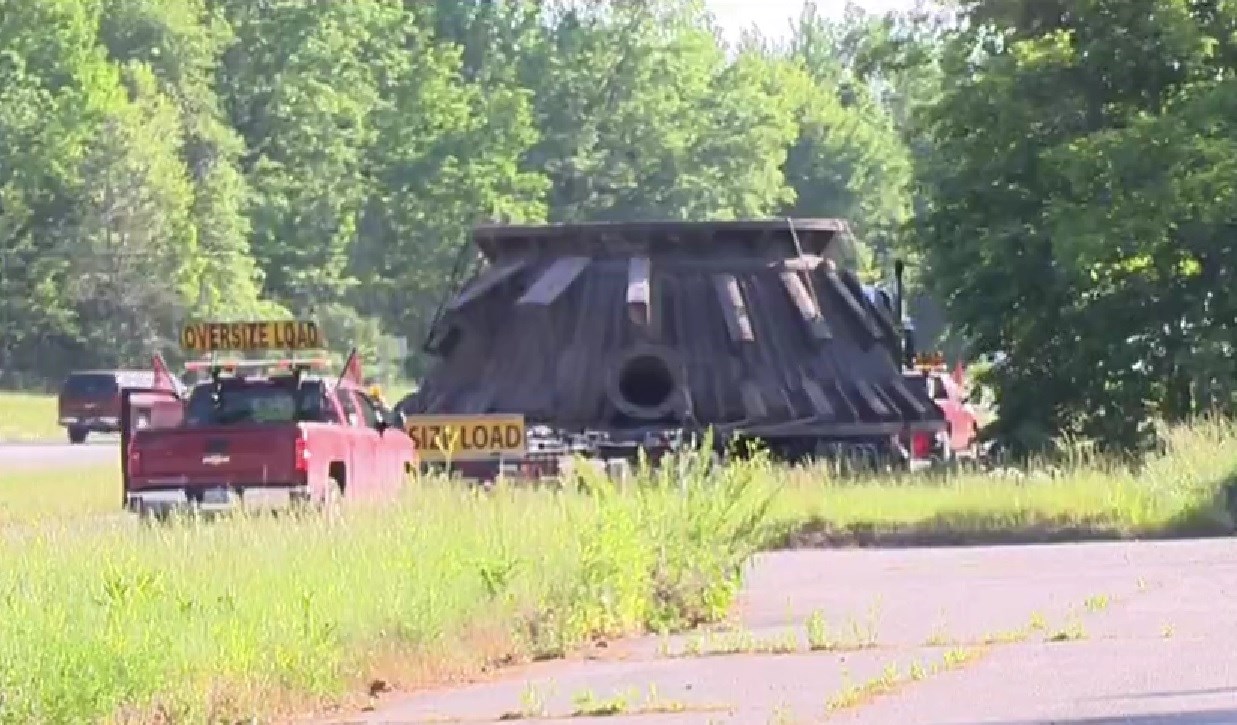 The 136-foot long "superload" truck and trailers left Thursday from Allegheny County, Pennsylvania is heading to Reichard Industries 1.7 miles north of Middleton Township, Ohio, in Columbiana County. According to the company website, Reichard Industries builds and refurbishes steel mill equipment like the basic oxygen furnace cone currently being transported.
The superload will travel westbound on Interstate 80 before exiting onto State Route 11 South towards Canfield. The route plan then has the truck exiting onto State Route 46 in Columbiana where it will travel 3.4 miles south to its destination.
Along its route, the truck is expected to block two lanes of traffic and travel between 25-30 miles per hour.
This story will be updated as more information is made available.