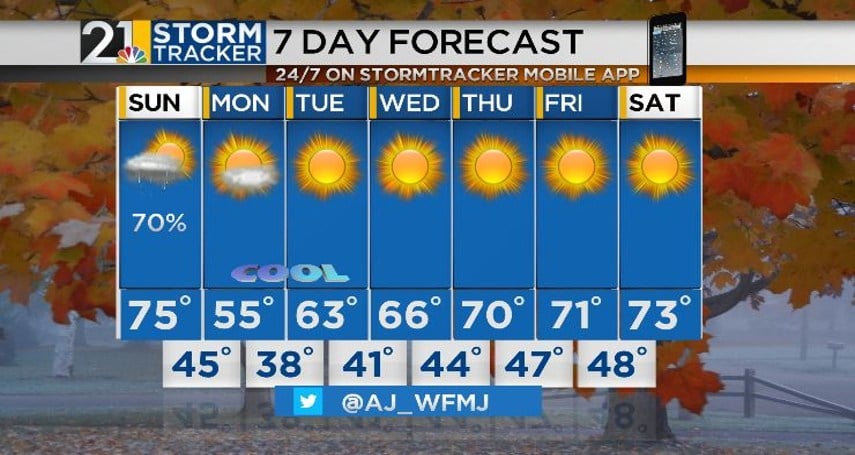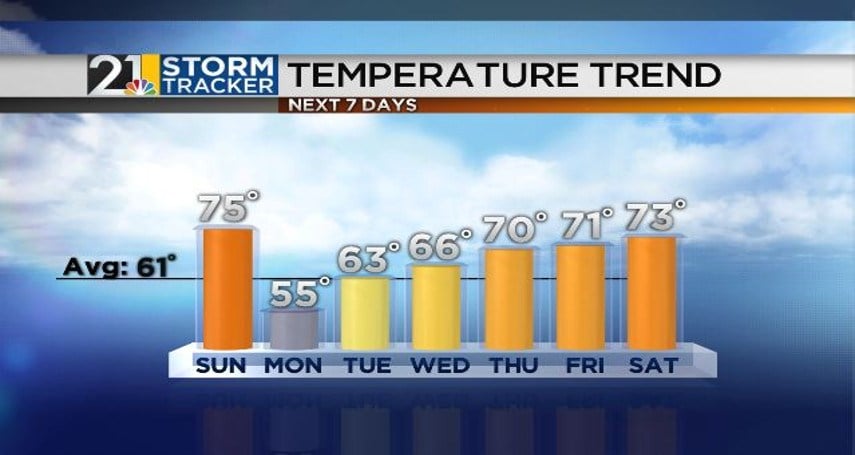 ?
It felt like summer again this weekend, but that will change as a cold front moves through the Valley on Sunday afternoon.
Sunday will be windy with gusts of 35 mph. The cold front will bring a brief line of showers and storms between 2 pm and 5 pm. Mostly cloudy conditions will follow the front, with decreasing clouds going into Monday morning.
Monday will be our first day of the month with below average high temperatures with a high of 55 degrees, and lows in the upper 30s.
It will be a great week to get out and rake leaves with dry conditions and lots of sunshine. Temperatures will slowly warm up going through the week, reaching the low 70s by Saturday.