News
Security cameras help Warren police find suspect in W. Market St. murder
Police have released the names of the victims and are investigating another shooting that happened early Friday morning.
Friday, July 22nd 2022, 11:32 AM EDT
Detectives say private and city-owned surveillance cameras helped lead them to the arrest of a suspect in Thursday's deadly shooting along West Market Street in just six hours. 
20-year-old Dominic Harvey of Warren has pleaded not guilty to charges filed in connection with the shooting near the Hot Dog Shoppe.
A judge in Warren Municipal Court ordered Harvey to be held in jail without bond during his arraignment Friday on charges of murder and felonious assault.

Police tell 21 News Harvey had a brief criminal history, but nothing that rose to the level of these new charges. Investigators also linked Harvey's vehicle to a shots fired incident Monday, where a young child on a bike almost crossed paths with Harvey. Detectives say if witnesses had cooperated in that case as they did Thursday, Harvey could've been arrested and Thursday's shooting could've been prevented.
Another court hearing in the case is set for next Thursday.
The Trumbull County Coroner and Warren Police are investigating the shooting that took place at around 6:00pm Thursday.
Witnesses report hearing 8 or 9 shots. Police say an AR-15-type rifle was used in the shooting.
Two people were shot. Jauton Lee Jr. 23, of Warren, died from his wounds.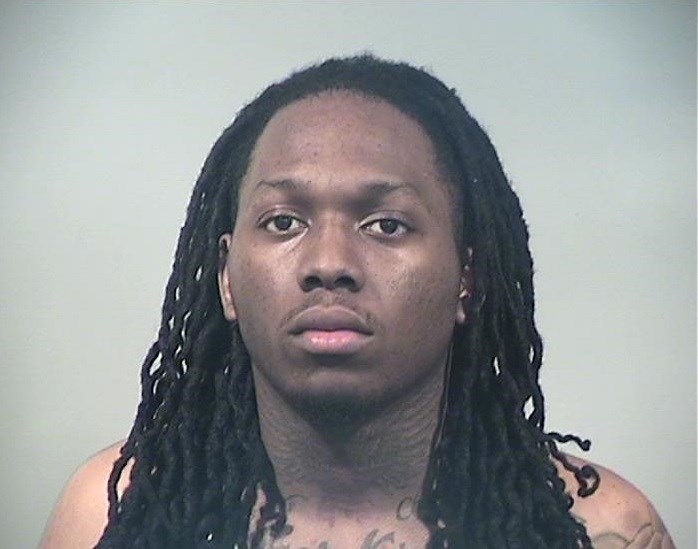 Mitchell Powell, 24, also of Warren, is hospitalized at Trumbull Regional Medical Center in serious condition.
At Friday's news conference, Warren police also said they're investigating a shooting that happened around 1:30am Friday on Charles St. SE. The victim is in stable but critical condition after being airlifted to St. Elizabeth Hospital. Detectives say they're getting no cooperation from witnesses in that shooting, in stark contrast to the cooperation that they got in Thursday's shooting.
"I think it helps a lot with people and them committing these crimes, maybe they'll think twice because we solved this one so quickly," said Warren police Captain Rob Massucci.
"In a normal situation, nobody wants to talk. This shooting happened in broad daylight and the cooperation was just phenomenal," Massucci said.
Investigators also spoke to the importance of the surveillance cameras used to identify Harvey's vehicle.
"If you just look with the naked eye, you don't really see much but when you keep getting these different vantage points, you get a sense of the story and being able to tell exactly what happened," said Massucci.
Management at the Hot Dog Shoppe said Friday was business as usual, despite a few calls and concerns, and some folks wondering why the restaurant was open. The manager told 21 News the Hot Dog Shoppe is a staple in downtown Warren and "we had to be open today".
First Ward city councilman Rev. Todd Johnson, whose ward Thursday's shooting happened in, said despite the tragedy of the incident, he's confident in the city's crime prevention tactics in place. He said there continues to be the need for better relationships between police and the community, which he believes will lead to more witness cooperation and trust.