News
January 6th suspect from East Liverpool wants no mention of 5 dead officers during trial
A lawyer also questions the video identification of Thomas as a suspect.
Wednesday, February 22nd 2023, 6:41 AM EST
The attorney representing an East Liverpool man is questioning methods used by federal prosecutors to identify Kenneth Joseph Owen Thomas as the suspect who allegedly led assaults on five officers during the January 6, 2021 incursion at the U.S. Capitol while congress was certifying Joseph Biden as the winner of the 2020 Presidential Election.
In addition, California lawyer John M. Pierce filed a second motion asking a judge to prohibit prosecutors from telling a jury that the deaths of five police officers resulted from the January 6th events.
Thomas faces a May 15 trial on charges of obstruction of Law Enforcement during a civil disorder, obstruction of an official proceeding and aiding and abetting, five felony counts related to assaulting, resisting, or impeding certain officers, three counts relating to disorderly conduct and violence in a restricted building or ground, and two misdemeanor counts relating to disorderly conduct and violence in a Capitol building or grounds.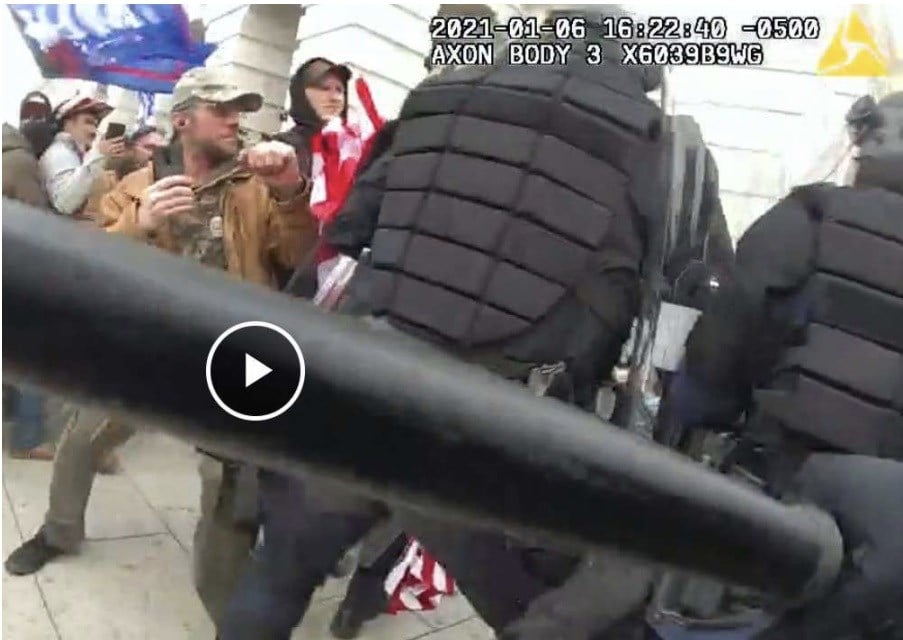 According to investigators, Thomas led assaults on five police officers, assaulting several officers on the West Front of the Capitol by, twice, running up a short flight of  stairs and throwing his body and hands into the officers.
Thomas is also accused of assaulting officers from the Prince George's County Police Department who had been called from across the Potomac to assist with the crisis at the Capitol after local police were being overwhelmed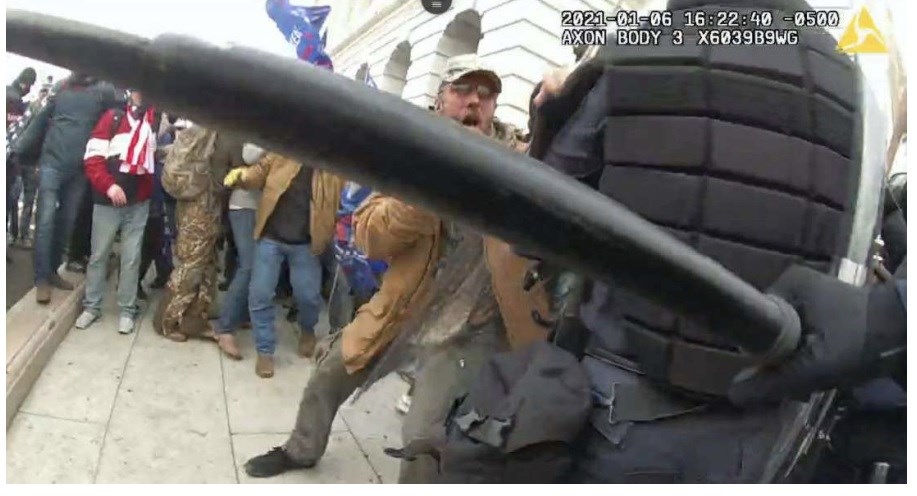 One of the two defense motions filed on Tuesday seeks a court order that would prohibit prosecutors from mentioning what attorney Pierce calls "non-existent deaths of police officers supposedly caused by demonstrations on January 6, 2021."
Pierce notified that court that if the government is permitted to mention the officer's deaths,  he would call Washington D.C. Chief Medical Examiner Francisco Diaz to testify that Officer Brian Sicknick died from natural causes.
According to Pierce, Attorney General Merrick Garland, as recently as the week of January 6, 2023, claimed that five police officers died during, or as a result of the events at the U.S. Capitol on January 6.
The second defense motion filed this week questions investigators using what the motion characterizes as "low quality" video to identify Thomas as the person who committed the alleged crimes.
Attorney Pierce writes in his motion:
"Given the low quality of video recordings (even with high quality equipment viewing hundreds of people at once, jammed in together and jostling, so that an individual's greatly magnified face on the screen may be difficult to discern) and the large quantity of people, the presence of COVID-inspired masks, and a propensity for attendees to often wear similar clothes suitable to the cold January day, informal styles, often from certain regions or cultures concentrating certain kinds of clothing, active review and analysis of thousands of hours of video actually shows in reality, not just in possibility, seeing many people who appear at first glance to be the same person but on closer examination they are actually different people."
The motion demands that any identification of Thomas on videos be suppressed unless is  performed by someone with first-hand, personal knowledge of Thomas
An earlier motion filed by Thomas would prohibit prosecutors from using certain terms he considers inflammatory and to move his trial out of Washington D.C.
Assistant U.S. Attorneys Sean McCauley and Samantha Miller have responded to motions filed in December by Kenneth Joseph Owen Thomas, who in addition to seeking a change of venue, is objecting to the government's use of the words "rioters," "breach, "confrontation," "antigovernment extremism," "insurrectionists, and mob" in his case.
Thomas calls the terms "hearsay" and "prejudicial", while prosecutors claim the words accurately establishes and describes his alleged crimes during the January 6th effort to stop congress from certifying Joseph Biden as President.
Thomas, who never actually entered the Capitol building, moved to dismiss the charge of obstruction of an official proceeding claiming his conduct wasn't serious enough to justify the charge.
In their response, prosecutors note that every judge that has heard January 6 cases has rejected that argument.
The government argues that the words Thomas wants excluded are not prejudicial, but fairly describe his conduct and that Thomas has not presented any arguments as to how those words would prejudice his case.
Prosecutors say they government does not need "to sanitize its case, to deflate its witnesses' testimony or to tell its story in a monotone."
"..what took place on January 6, 2021 was, in fact, a riot involving rioters, and an attack on the United States Capitol, the government of the United States, and American democracy," the assistant attorneys argue in their reply.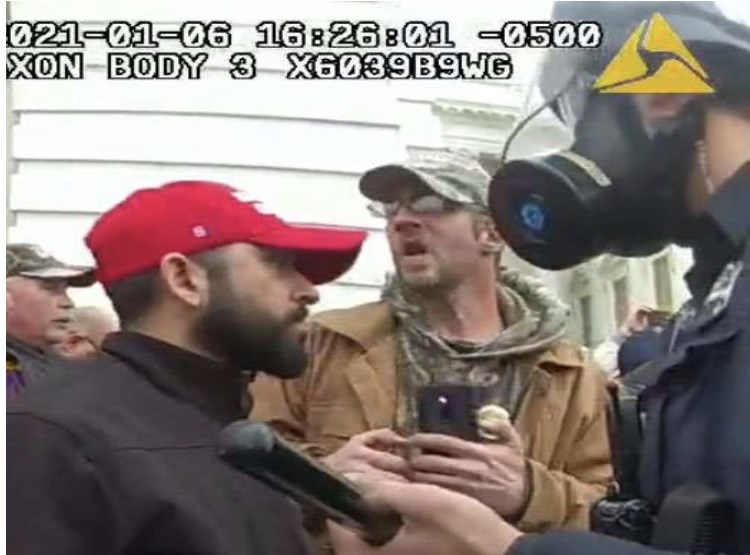 Prosecutors say Law enforcement officers will explain to the jury that, in expelling rioters from both the Capitol and the surrounding area, they could not distinguish between those rioters who were overtly violent, and those who were not. Everyone had to leave because law enforcement could not predict who would act violently.
Thomas is also asking the judge to prohibit the prosecutors from characterizing him as an "anti-government extremist."  According to the government's response, they don't plan to have any witness identify Thomas as such or label him that during the trial.
Thomas' arguments about hearsay and opinion are lifted from another capitol riot case already declared as moot, according to the U.S. Attorney, who adds that the words and phrases, when captured in videos, photos, or other evidence, are not hearsay.
Prosecutors say what took place at the Capitol on January 6, 2021 "may be properly described as extreme, or as a riot, breach, confrontation, assault, insurrection, or mob":
Thousands of people forced their way into the Capitol building during the constitutionally mandated process of certifying the Electoral College votes, threatened the peaceful transfer of power after the 2020 presidential election, injured more than one hundred law enforcement officers, and caused more than two million dollars in damage and loss. This was not a protest.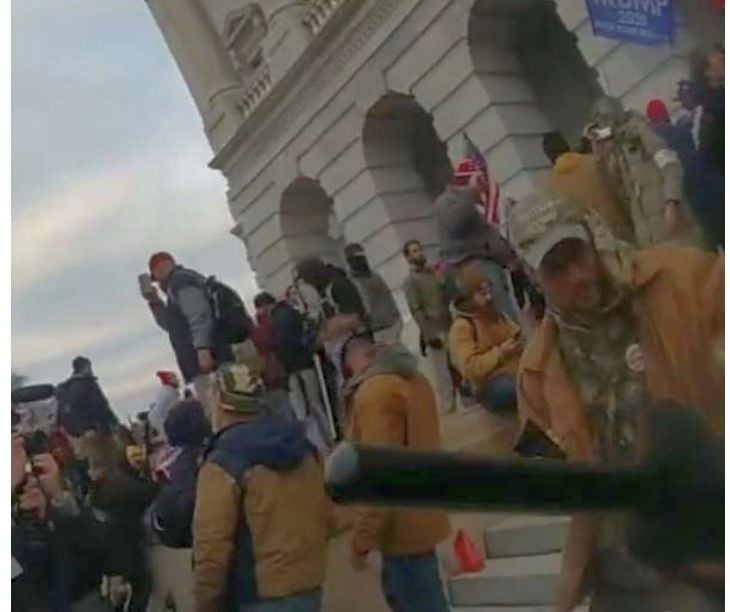 At trial, the government says it intends to present witnesses who will testify based on their experiences and perceptions, which the jury may consider in judging the Thomas's actions in context, which the government says was a riot.
Thomas has also asked to transfer venue in this case from Washington D.C. to the Northern District of Ohio.
Prosecutors says Thomas bases the request on arguments that have been rejected by every judge who has considered a January 6th case, and government attorneys ask this judge to do the same.
Neither the District of Columbia's political makeup, nor the impact of January 6 on Washington D.C. supports a change of venue, according to the government, who says that Thomas has failed to make an argument that keeping his case in the nation's capital will prejudice his case.
Judge Dabney Friedrich will schedule a hearing on the motions in March.
More than 900 people have been charged in connection with the Capital insurrection. Seven of those are from here in the Valley. One of those seven has since taken his own life.