News
Federal Judges to consider Danny Lee Hill's challenge to bite mark evidence
The effect of the granting of a hearing before the full appeals court vacates its previous opinion and judgment, to stay the mandate and to restore the case as a pending appeal.
Wednesday, March 22nd 2023, 7:30 AM EDT
The US Court of Appeals for the Sixth Circuit has scheduled a June 14th hearing to hear arguments from Danny Lee Hill's attorneys who claim that their client was convicted of torturing and murdering 12-year-old Warren Boy Scout Raymond Fife in 1985 based on since discredited bite mark evidence.
Defense attorneys claim Hill's trial violated his due-rights process when it failed to conduct a review submitted with a motion for a new trial.
The Trumbull County Prosecutor's office has argued that the bite mark evidence argument was fully litigated in the Ohio court system and determined to have no merit by all Ohio courts.
The effect of the granting of a hearing before the full appeals court vacates its previous opinion and judgment, to stay the mandate and to restore the case as a pending appeal.
Both sides have been instructed to file legal briefs and replies by the end of may, with explicit orders that no delays will be granted.
This past September, the Ohio Supreme Court set an execution date for Hill on July 22, 2026.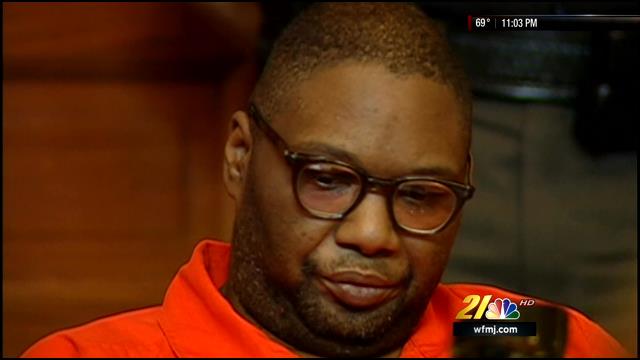 Background – Caution: Some readers may find some details of the following court record account disturbing.
According to court records, on September 10, 1985, at approximately 5:15 p.m., Raymond Fife left home on his bicycle to visit a friend, Billy Simmons.
After learning that the twelve-year-old had not arrived at his friend's home by 5:50 p.m., Fife's family began searching for him.
Raymond Fife's father found his son more than four hours later in a wooded field behind the Valu-King supermarket on Palmyra road.
The child was naked and appeared to have been severely beaten and his face was burned. Raymond's underwear was found tied around his neck and appeared to have been lit on fire.
Raymond died in the hospital two days later.
The coroner, who ruled Raymond's death a homicide, testified during the trial that the victim had been choked and had a hemorrhage in his brain. The coroner also said that Fife sustained several burns, damage to his rectal-bladder area, and bite marks on his penis.

Through testimony from three Warren Western Reserve High School Students, the jury learned that Danny Lee Hill and Timothy Combs were in the area of the Valu-King and the bike trails on the evening Raymond Fife was assaulted. One of the students had also seen Fife riding his bike in the store parking lot.
A student who said he saw Combs on the trail also said he heard a child's scream. Another student says he saw Combs pulling up the zipper of his blue jeans.
Two days after Fife was found, Danny Lee Hill, who was 18 years old at the time, went to the Warren Police Station to inquire about a $5,000 reward that was being offered for information concerning the murder.
According to Police Sergeant Thomas Stewart, Hill told him that he had just seen some he knew riding Fife's bike. When Stewart asked Hill how he knew the bike belonged to Fife, Hill replied, "I know it is."

Sergeant Stewart testified that during their conversation, it became apparent that Hill knew a lot about the bike and the underwear that was found around Fife's neck.
On the following Monday, September 16, Hill went to the police station accompanied by his uncle, Warren Police Detective Morris Hill.
Police say after waiving his Miranda rights, Danny Lee Hill admitted on audio and video tape that he was present during the beating and sexual assault of Raymond Fife, but that Timothy Combs did everything to the victim.

Combs was eventually convicted of felonious sexual penetration, arson, rape, kidnapping, and aggravated murder.
Since Combs was 17 years old at the time of the crime, he was not eligible for the death penalty and is serving a life sentence. Combs died in prison in 2018.
Hill was convicted on the same charges, but since he was18-years-old at the time Fife was assaulted, he was sentenced to death.
Hill has filed several unsuccessful appeals, the most notable of which was a claim that he is mentally retarded and should not be subject to the death penalty.