News
Ohio Senators Brown, Vance blast Norfolk Southern's homeowner reimbursement program
Democrat Senator Sherrod Brown is calling the program "another empty promise", and Republican J.D. Vance described the plan as "a complete and total disaster."
At a time when members of Congress from opposite sides of the political aisle find it hard to agree on much, Ohio's Democrat and Republican U.S. senators are both criticizing Norfolk Southern Railroad's program to reimburse homeowners who experienced reduced property values due to the February 3rd fiery derailment and chemical spill.
Democrat Senator Sherrod Brown is calling the program "another empty promise", and Republican J.D. Vance described the plan as "a complete and total disaster."
Brown released a statement saying that Norfolk Southern isn't offering any compensation to residents who stay in their homes.
"Instead, they want residents who take their offer to sell their houses and sign away their right to sue Norfolk Southern. Ohioans deserve their day in court to hold Norfolk Southern accountable -- and this program denies them that," says Brown in the statement.
J.D. Vance, a Republican, said in a statement that his office has been "inundated" with calls and complaints about the Norfolk Southern program.
Vance characterizes the railroad's announcement as an attempt to distract from what he called Norfolk Southern's opposition to railroad safety reform legislation designed to prevent another East Palestine disaster.
Vance's fellow Republican, Senator Ted Cruz, who is a ranking member on the Senate Commerce Committee issued his own statement with a different angle.
Calling Norfolk Southern's fund "one of the most consequential actions taken to date for helping Ohioans and Pennsylvanians affected by the accident," Cruz promised to "keep the pressure on Norfolk Southern to make things right for the community."
This announcement comes as Norfolk Southern is working toward a long-term program as part of broader commitments the company made in March 2023.
In announcing what it calls the "Value Assurance Program" on Monday, Norfolk Southern President and CEO Alan Shaw said the program aims to give homeowners the reassurance they need."
A news release posted by the railroad explains the program as follows:
Through the interim VAP, those residents in the defined program area (map below) who have sold their homes since February 3, currently have their homes on the market, or will put their homes on the market, are eligible to be compensated for any difference between their home's market value and its sale price.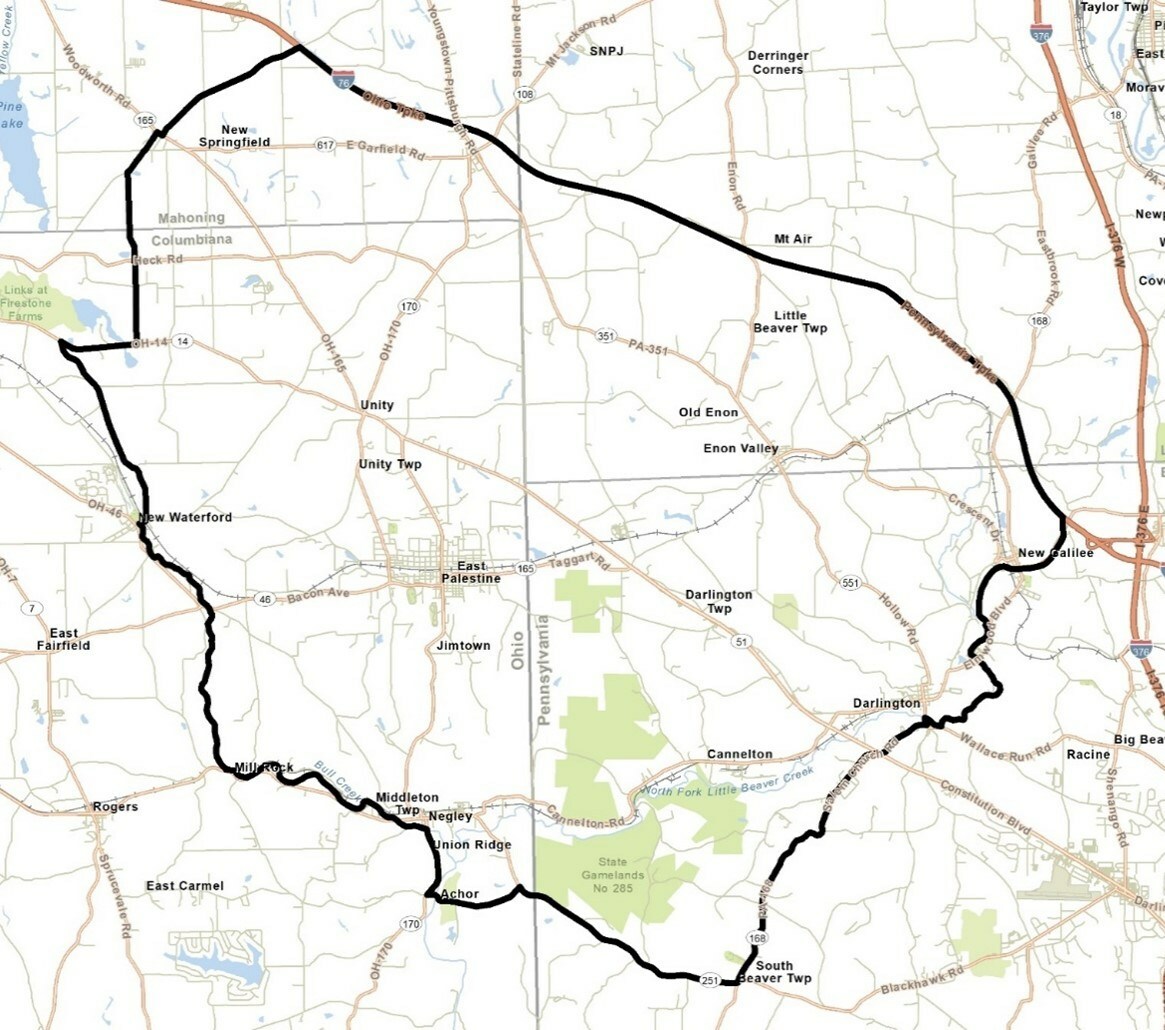 The interim VAP will also be available for future sales as Norfolk Southern develops the full long-term program in concert with stakeholders involved in that legal process. At the time of the long-term VAP announcement, the interim plan will end, and the long-term VAP requirements will apply.
The interim VAP, and any monetary benefits received by those participating in the interim VAP, is available to eligible property owners. Eligible property owners will work with independent appraisers to assess the value of their home, and with the Norfolk Southern Family Assistance Center (FAC) after the sale to recoup any difference.
Residents can learn more about the interim program geography, all eligibility requirements, and the specific steps required for program participation on the VAP website, materials available at the FAC, or by contacting the VAP Administrator via [email protected] or (877) 270-6970.