News
East Liverpool chief: Deadly shooting appears to be retaliation
State and local investigators spent most of Thursday morning at a crime scene in East Liverpool.
Thursday, July 15th 2021, 10:11 AM EDT
East Liverpool Police are now investigating whether or not the fatal Thursday morning shooting was in retaliation to another homicide that occurred two months ago.
Police told 21 News they believe a crowd of people were standing on the porch of the house when an argument broke out, either on social media or over a phone call.
A person then ran up to the porch and began shooting at the crowd.
Wearing hospital scrubs, Columbiana County Coroner Dr. George Scott Wilson arrived on the scene seven hours after the shooting incident in East Liverpool.
The victim was found at an address on the 1200 block of Pennsylvania Avenue at around 1 a.m. Thursday.
Police have not released the victim's name.  However, a man claiming to be the victim's father said his son was 20-years-old.
Crime scene tape had been strung around several vehicles and a home at that location.  A white sheet was blocking the view of the front porch of the brick home.
Crime scene tape was also stretched between two homes across the street where seven evidence markers were placed near spent shell casings.
The Ohio Bureau of Criminal Investigation has been called in to help gather evidence.
21 News talked to John Lane, East Liverpool Police Chief, who mentioned that they are currently suffering from a staffing shortage.
There were only two officers on duty to patrol the entire city Thursday night. The Chief believes that if they had more officers available, they might have been able to get ahead of the violence and prevented this incident from happening.
"It's a difficult situation definitely, with two of them," said Chief Lane. "It's hard to patrol our city and do everything that needs to be done with not enough people," he said.
Chief Lane thinks the shortage is due to the pay not being enough. First ward Councilman Ray Perorazio agrees and says something needs to be done about it. He plans to meet with other city officials to figure something out.
"If we need more money in this town, we need to figure out where to get it," said Councilman Perorazio. "You know, we just keep going back to the people for a couple bucks here couple bucks there, if there's places to get more money, we need to go get it, you know. So these are things that we need to talk about" he said.
Mayor Greg Bricker tells 21 News he's currently working with the chief to bring in two more officers, but they just aren't getting the number of candidates that they used to.
Bricker also says they increased the pay a few months ago.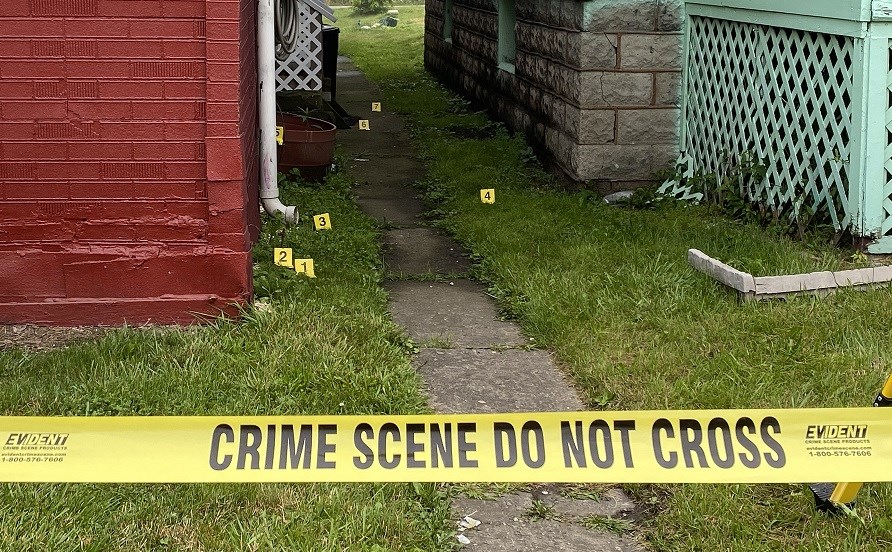 Stay connected with 21 News and wfmj.com for the latest information on this developing story.