News
A Charlie Brown Christmas is coming to Warren in December
Charlie Brown and the other Peanuts characters will make an appearance at the Packard Music Hall this December. Tickets are on sale beginning June 17.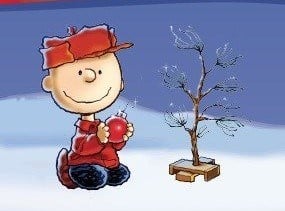 When winter rolls around, Charlie Brown and a few other Peanuts characters will visit the Valley to spread the holiday cheer.
A Charlie Brown Christmas Live On Stage will bring the characters to life at Packard Music Hall in Warren.
The live show will contain every scene from the original show. However, it will expand on the storyline and be accompanied by Vince Guaraldi's musical score.
There will be an intermission, and, when the show finishes, the audience is invited to stay and sing Christmas carols with the Peanuts crew.
Tickets for the event will be on sale to the general public through
Ticketmaster
starting Friday, June 17 at 10 a.m. Pre-sale tickets will be available June 16 from 10 a.m. to 10 p.m.
Ticket prices range from $32.50 to $52.50 based on seat location.
The event will be held Friday, December 16 at 6 p.m. at Packard Music Hall in Warren.