News
DeWine activates National Guard to assist in East Palestine disaster
Threat of potentially deadly shrapnel if the rail car explodes, toxic fumes has greatly increased the need for evacuation
Ohio Governor Mike DeWine has activated in the Ohio National Guard to East Palestine to assist local authorities, along with the Ohio State Highway Patrol, the Ohio Emergency Management Agency and the Ohio EPA. 
An Ohio State Highway Patrol helicopter landed at the high school football field late Sunday.
In a news release from the governor, it stated that more than 500 people are still within the evacuation area in East Palestine,  previously declining to leave their homes.
With the new threat of a railroad car exploding, the who need help to leave are advised to call 330-426-4341. 
The village's Facebook page stated that due to developments within the derailment zone, emergency measures must be taken... the evacuation zone is one mile from 1020 E. Taggart Street in the village.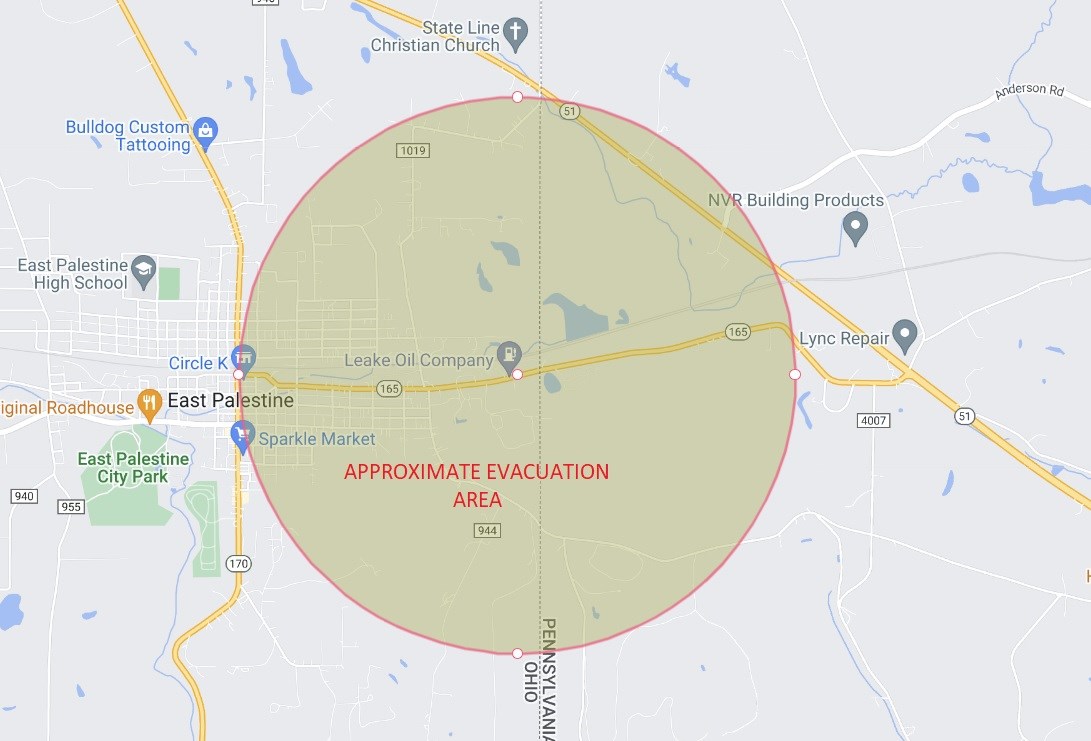 The Columbiana County Sheriff Brian McLaughlin, those with children who decline to leave are subject to arrest.
The sheriff's department Facebook post states: 
"The 1 mile evacuation zone in East Palestine is in effect and will be enforced. You may be arrested for 2917.13 Misconduct in an emergency, which is a fourth degree misdemeanor if only adults are in the household, and a first degree misdemeanor if children are in the household. Further charges of endangering children will apply also. There is a high probability of a toxic gas release and or explosion. Again, we will be enforcing the evacuation zone. Please, for your own safety, remove your families from danger.
Thank You for your cooperation in this difficult situation."