News
Boardman DQ closing as new DQ gets ready to open
The new location will have a dual lane, 3 window drive thru.
The owners of several local Dairy Queen restaurants are preparing to celebrate 72 years of tasty memories and the start of some new ones.
Ray and Chrissy Smith have announced plans to permanently close the DQ location at 6120 Market Street in Boardman at 9:30 p.m. on Tuesday, February 28. The business has been open since 1951.
In celebration and anticipation of the opening of the new Boardman DQ Grill & Chill, at 6532 Market St., the Smiths have decided that all sales on the last day will be half off, while supplies last.
"This will give us one last chance to visit with our fans and for our DQ fans to satisfy their cravings, fill their freezers, and stockpile until the new location opens at the end of March", say the Smiths.
The new location will be a DQ Grill & Chill location, serving DQ chicken strips, burgers, onion rings and DQ treats.  The restaurant will also have a breakfast menu.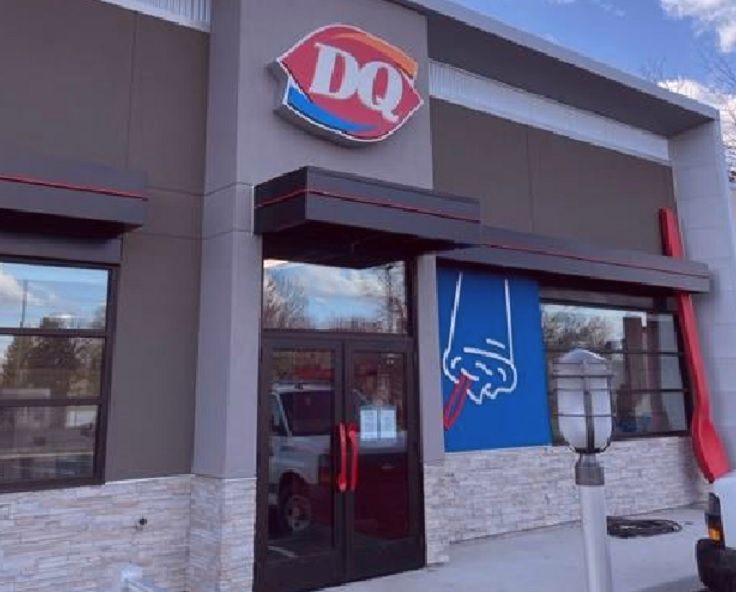 The 3200 square foot restaurant will seat 54 inside, along with seating for another 16 on an outdoor patio.
The new location will have a dual lane, 3 window drive thru, a 6-door cake display freezer, and mobile technology allowing customers to avoid long lines and take advantage of DQ deals and order delivery online through Door Dash, Uber Eats and Grub Hub.
The Grand Opening celebration of the new DQ is expected at the end of March, which will include a Schwinn bicycle giveaway, as well as chances to win free DQ breakfast for a year, free DQ burgers for a year, DQ Grill & Chill Baskets and Easter baskets.
Employing 60 people, the new DQ represents a $1.6 million investment according to the Smiths.