News
Police: Suspect threatened to 'snap the neck' of Liberty K-9 named after fallen officer
Police say Bullard grabbed the dog's collar, trying to choke Leo.
A Virginia man is in the Trumbull County Jail after being accused of threatening and trying to choke a Police K-9 named after fallen Girard Police Officer Justin Leo.
Kristopher Wayne Bullard, 31, of Woodstock, VA is charged with one felony count of intimidation, as well as misdemeanor charges of resisting arrest and assaulting or harassing a police dog.
 According to Liberty Police, an officer confronted Bullard at gunpoint behind a building Tuesday night after recognizing him as the possible suspect who had allegedly assaulted a man at the Arby's on Belmont Avenue.
Police say Bullard was also wanted by Warren Police for felonious assault and by Boardman Police for domestic violence.
Ordering Bullard to stop, the officer reports that the suspect responded by saying "What are you going to do, shoot me?"
When other officers arrived, they say they Bullard was ordered to get down on the ground or they would release Liberty Police K-9 Leo, who is named after Justin Leo, a Girard Police Officer who was killed in the line of duty in October of 2017.
According to the police report,  Bullard replied by uttering a threat, saying  "I will snap that dog's neck."
K-9 Leo was released, latching onto Bullard's hip.
Police say Bullard grabbed the dog's collar, trying to choke Leo.
Officers say after Bullard ignored their commands to release the K-9, one officer grabbed Bullard's arm while Leo's handler, Officer Dave Rankin, pulled Leo away.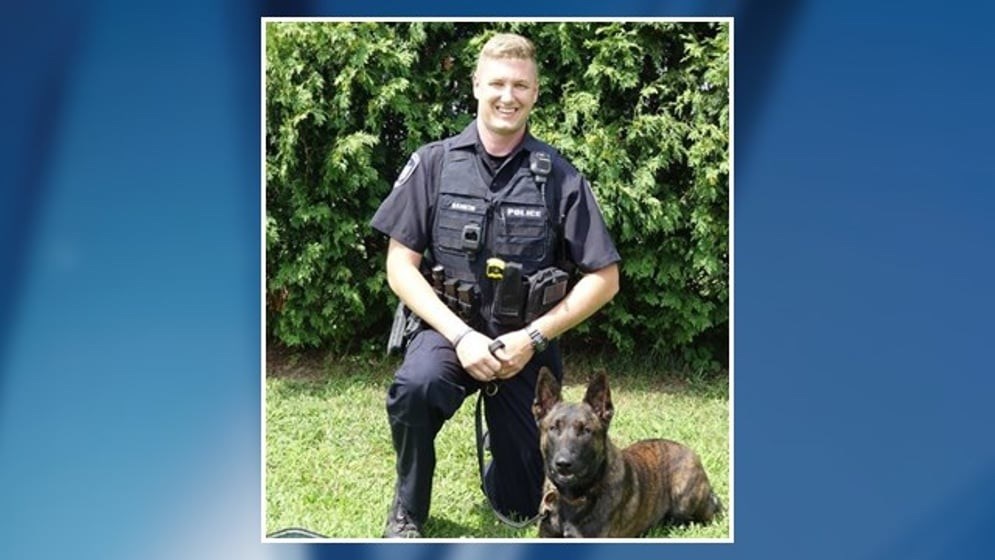 Bullard was brought to the ground and handcuffed.
After being checked out at Mercy Hospital, Bullard was taken to the county jail where he remained as of Thursday.
Liberty Police Officials say K-9 Leo does not appear to be injured.
Charges against Bullard were filed in Girard Municipal Court.