News
Suspect dead following active shooter situation in Pittsburgh neighborhood
People in Pittsburgh are being told to avoid a neighborhood because of an active shooter incident.
Wednesday, August 23rd 2023, 11:55 AM EDT
A suspect is dead following an active shooter situation in Pittsburgh. 
Allegheny County Police, SWAT and FBI crew members and Pittsburgh Police were all involved in an active shooter situation. 
William Hardison Sr., 63 was killed following a shootout with police. 
Pittsburgh Public Safety tweeted that Hardison was pronounced dead by Pittsburgh EMS shortly after 5 p.m.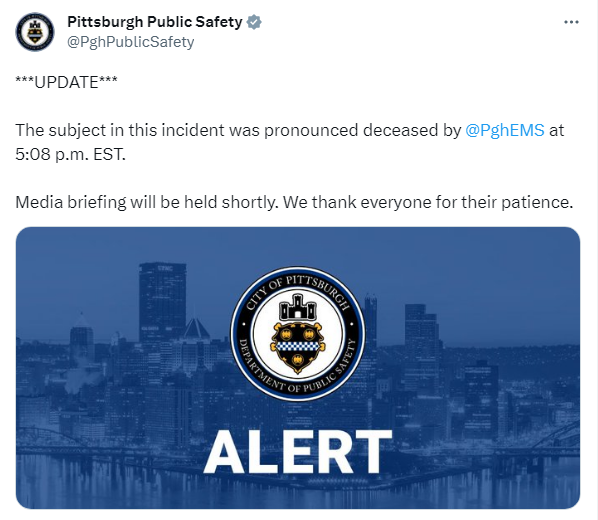 Starting at around 11 a.m. Wednesday, the Pittsburgh Public Safety Department began tweeting messages urging people to avoid the 4800 block of Broad Street and North Mathilda Street in the Garfield neighborhood.
About twenty minutes after the first text, officials called this an "extremely active situation with shots continuing to be fired."
There is no information about injuries associated with the incident.  21 News continues working to learn more.