News
Company says plans still on track to make EV in Lordstown
A California-based company is showing off two electric vehicles planned for future production, including one it says it intends to make at the former GM Assembly Plant in Lordstown.
Friday, November 17th 2023, 5:54 AM EST
A California-based company is showing off two electric vehicles planned for future production, including one it says it intends to make at the former GM Assembly Plant in Lordstown.
Fisker announced that in addition to the PEAR crossover, the prototype Fisker Alaska pickup truck will be on display from Nov. 18 through Nov. 26 at its Grove Lounge in Los Angeles.
Fisker's Lounge opened in August at The Grove outdoor shopping and entertainment district, giving prospective customers a place to experience and test drive another Fisker vehicle, the all-electric Ocean.
The bankruptcy of Lordstown Motors, which also used space in the Foxconn facility, has not altered Fisker's plans to build the PEAR there, according to Fisker.
A Fisker representative tells 21 News it has made no changes in the company's previous announcement that it plans to build the PEAR at the former GM Lordstown plant now owned by Taiwanese company Foxconn.
According to a statement from Fisker, the projected manufacturing in collaboration with Foxconn is independent and unrelated to any other Foxconn or other entity's business activities.
The Fisker on display in Los Angeles will have two new features including a see-through A-pillar and a Cockpit Compute system that is part of the Fisker Blade computer.
The new see-through A-pillar is intended to improve driver awareness and pedestrian safety when the vehicle is making a left-hand turn. A surround-view camera captures areas that the A-pillar might obscure and feeds that live image to an interior display.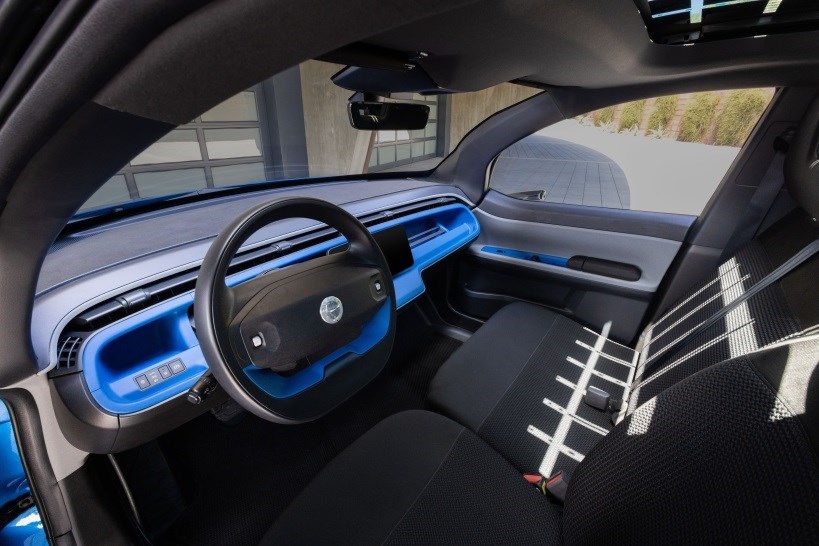 Using a light steel body structure, the 15-foot-long PEAR features a "Houdini" trunk allowing owners to load and unload in tight street parking situations and to avoid damage in parking structures with low ceilings. The trunk lid and glass move down behind the rear bumper beam and are protected in case of a rear crash.
Additional features include a drawer-like front boot, or "froot," storage area that will be offered with an insulated option to keep food hot or cold.
The PEAR will also have a Lounge Mode, with all seats folding flat including the rear seat folding backward into the trunk area, to create a large lounge space for watching a movie or taking a rest.
PEAR will come with an optional 17.1-inch rotating screen for entertainment in Lounge Mode. The five-seat vehicle will have an option to seat six people, with a two-seat bench replacing the single front passenger seat and center console.
The interior will be made of recycled and bio-based materials. The PEAR will be the basis of Fisker's aim to create a carbon-neutral vehicle by 2027.
Two battery options will provide an estimated range of either 180 miles, aimed at being the lightest and most sustainable version, or an estimated 320 mile-range for longer trips. Fisker projects that the PEAR will deliver a base 0-60mph time of 6.3 seconds and a 0-100 km/h of 6.8 seconds.
 The PEAR will be offered in both rear-wheel and all-wheel drive, ride on standard 20-inch wheels, and be outfitted with low rolling resistance tires and optional 22-inch wheels with high-performance tires. A high-performance variant, the Fisker PEAR Extreme, will also be in the lineup.
Fisker expects to begin production of the PEAR in July 2025 with a price of $29,900 in the US, before incentives.
The other car on display in LA is Fisker's Alaska pickup truck, which the company describes as its "everything" vehicle with sporty handling and driving dynamics combined with luxury SUV comfort.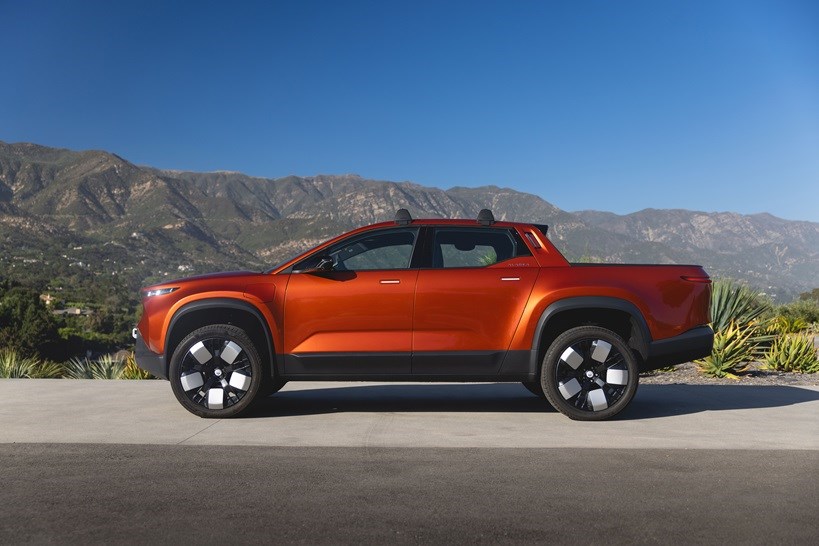 Fisker says it intends to make the Alaska the world's most sustainable pickup when deliveries commence in 2025.