News
Suspect identified in half-century old Boardman cold case
 Still wearing tennis shoes, police say Bellino had been sexually assaulted and strangled with a belt that was still around the child's neck.
Tuesday, January 24th 2023, 1:12 PM EST
A story that dominated headlines in the Valley for years after it happened, the 1972 murder of a 12-year-old boy is back in the news.
Boardman Police held a news conference on Tuesday for what they have characterized as an "update" on the investigation into the Easter weekend 1972 slaying of Bradley Bellino.
The suspect has been identified as Joseph Norman Hill, who died in 2019 of natural causes. He was 32 years old at the time of the murder. There is no link between Hill and the Belino family.
Hill lived on Shadyside Drive in Boardman at the time of the murder, but moved to Yucaipa California in 1978 where he resided until his death in July of 2019. During his time in Boardman, Hill was a truck driver for a bottled water company.
Police say 98% of his DNA was found on Bellino's clothes.
Officers tell 21 News they were dead set on finding Bellino's killer.
"I vowed at that time I'd work very hard to find out what happened to him," said retired Boardman Police Officer Robert Rupp. 
Rupp even went as far as North Carolina to follow leads.
"I thought about that case everyday of my life, even after I retired," Rupp said. 
Rupp isn't the only one that was haunted by this case for years, the last friend to see Bellino alive also bearing painful memories.
"It was just devastating," said Don Templeman, best friend of Bellino.
Templeman and Bellino were inseparable, even going to the same school, having sleepovers and playing on the same sports teams.
"When we started playing baseball together I was the pitcher and he was the catcher and my dad was the coach," Templeman said.
Many of those days ended with a family dinner at Templeman's house, which was also the case the last day of Bellino's life.
In the days to follow Bellino's disappearance, Templeman's fears were confirmed by a teacher during a math class.
"I have some news, the Bellino boy's been found," said Templeman. "Everyone cheered and was excited...but then she said 'but he's dead,'" Templeman said.
Templeman tells 21 News it was a hard pill to swallow but now, there's closure.
Two other cold cases involving missing juveniles occurred during Hill's time in Boardman.
These cases include one of 15-year-old Thomas Baird, who was found on Lake Park Road in 1970 and died just days later and one of 13-year-old, David Evans, who went missing in January of 1975. Six days later, Evans' body was found frozen in the bushes of a parking lot.
Boardman Police Chief Todd Werth tells 21 News police are working to determine whether or not these cases could have any connection to Hill.
The Valley first learned about Bellino after he left a friends home in the Applewood Acres neighborhood on Friday, March 31, 1972, but never returned to his home which was located on McClurg Road, not far from where Mercy Hospital now stands, according to Vindicator Archives.
Police began a search for the child.  It wasn't until the following Tuesday, April 4, that Brad Bellino's body was found by a trash collector in a dumpster behind the Isaly's in the Boardman Plaza.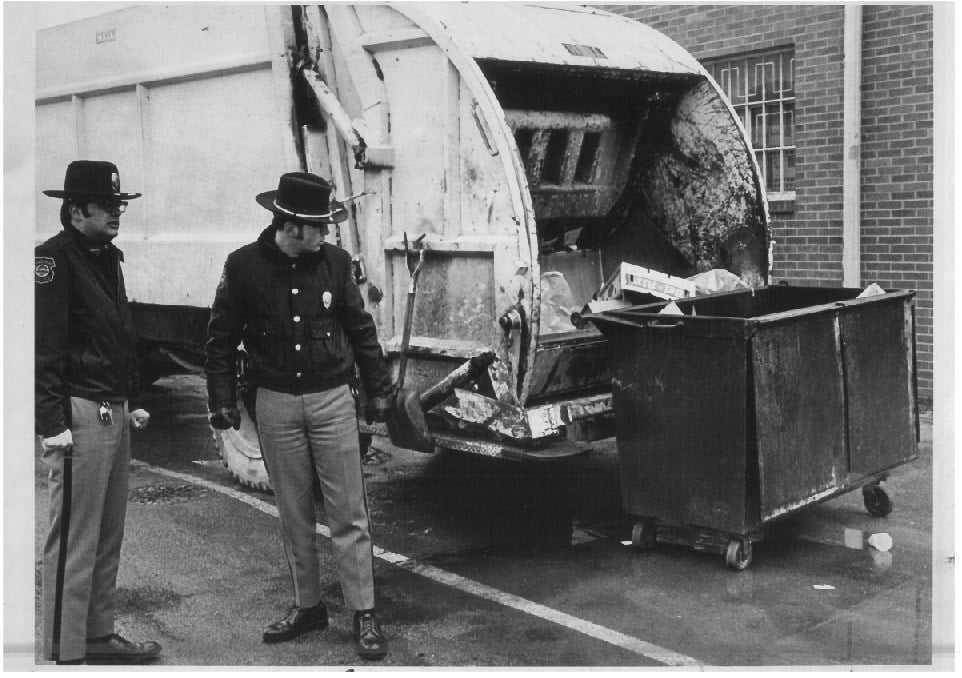 Still wearing tennis shoes, police say Bellino had been sexually assaulted and strangled with a belt that was still around the child's neck.
In spite of police reports of possible leads in the case, help from a psychologist and a $2,000 reward, the killer of Brad Bellino was never identified until now, nearly 51 years later.
21 News spoke with Don Templeman, who was Bellino's best friend and was the last person to see him alive after he left his home in March of 1972. Templeman shared his memories of Brad in this 21 News podcast.