News
Suspect in Howland standoff charged with domestic violence, kidnapping
21 News has learned that the identity of the suspect is 35-year-old Randall Fife.
Wednesday, August 23rd 2023, 6:00 PM EDT
A suspect and two police officers have been hospitalized after shots were heard at the scene of a hostage situation in Howland. 
A spokesperson for the Ohio Bureau of Criminal Identification and Investigation tells 21 News that his agency was contacted following an officer-involved shooting near Highlawn & Overlook Avenues in Bolindale, Howland Township.
21 News has learned that the identity of the suspect is 35-year-old Randall Fife. This information was obtained from Domestic Violence charges filed against Fife in Warren Municipal Court Wednesday morning at the address the standoff happened at.
Deputies with the Trumbull County Sheriff's Office verified this information as well. Court records show Fife is charged with two counts of domestic violence and three counts of kidnapping.
Township police say it began after 8 p.m. Tuesday when officers were called to investigate a domestic violence report.  Fife spotted police and went back into the home and barricaded himself inside overnight, not responding to phone calls or orders over a loudspeaker to come outside, according to police.
Several police departments, state troopers, a SWAT team, and the Mahoning County Emergency Management were called to the scene.
According to Howland Fire Chief James Pantalone, Fife, who was armed was inside with family members. According to sheriff's deputies, these hostages were Fife's mother, brother and girlfriend.
Fife's mother was not up for a face to face interview, but sent 21 News Reporter Sydney Canty a message citing mental health issues that she says her son has been dealing with for a while. Her message reads in part:
"We lost my husband, his father to cancer November 2020. That literally broke our son...he's not well ever since. He's been hospitalized...2-3 times. I could either put him to the streets which no. That's my son. We are a close, loving family," said Kerri Fife. 
Kerri also says she's been trying to get him help for years. 
State Troopers asked neighbors in the area to evacuate. Meanwhile, deputies say they tried all night to reason with Fife to no avail.
It wasn't until 6:30 a.m. Wednesday when observers on the scene reported hearing a loud boom and shots being fired as a SWAT team went inside the home.
Police say four of the officers who went inside the home were hit with buckshot. Two of the officers have been hospitalized with injuries police say are not life-threatening.
Fife was flown to Mercy Hospital. Kerri says Randall was shot in the back of the head, the abdomen and shoulder. 
21 News is working to learn what happened with the hostages.  A 21 News videographer reported seeing a man and a woman being led from the home.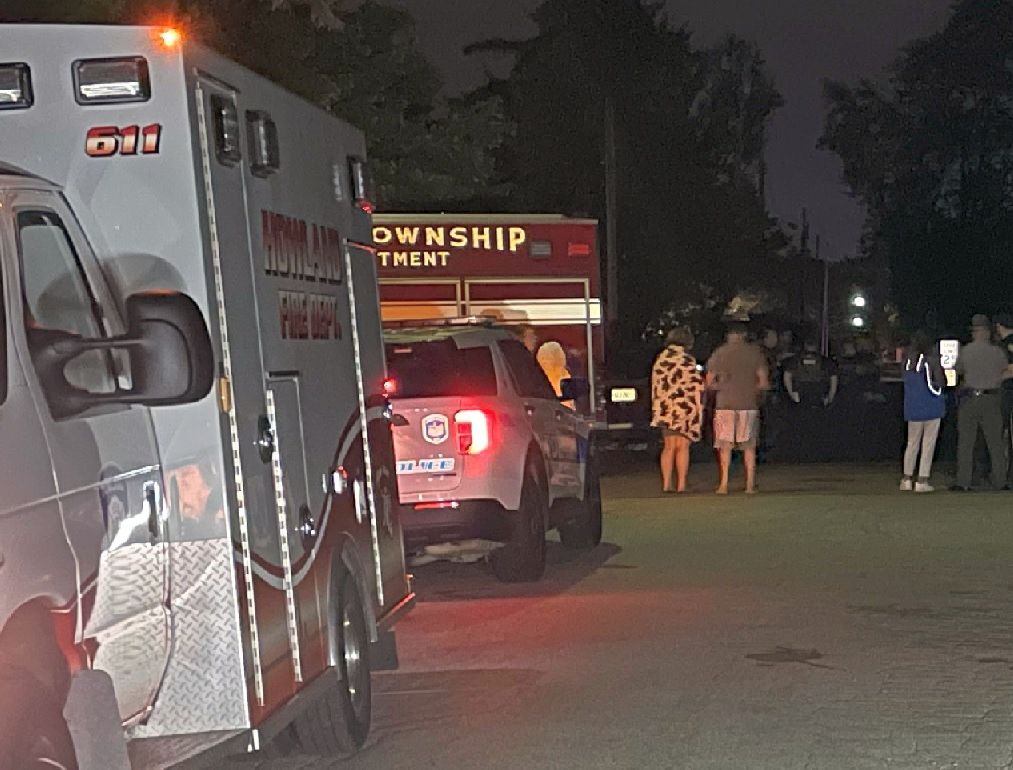 At Deforest Ave & Niles Rd SE, just blocks away, two unmarked officers on their way to the scene were involved in an accident, striking another vehicle head-on. 
This is a developing story and will be updated as more details become available.