News
Video shows events leading to deadly Niles police shooting
The Trumbull County Prosecutor's Office has determined that no charges will be filed following a nine-month investigation into an officer-involved fatal shooting in Niles.
Friday, September 13th 2019, 11:05 AM EDT
by
Updated:
Friday, September 13th 2019, 7:40 PM EDT
The Trumbull County Prosecutor's Office has determined that no charges will be filed following a nine-month investigation into an officer-involved fatal shooting in Niles.
Prosecutor Dennis Watkins on Friday released his report on the shooting death of 35-year-old Matthew Burroughs by police officers outside Burroughs' Royal Mall Apartment on January 2.
Niles police officers James Reppy and Christopher Mannella have been on paid administrative since the shooting.
The actions of the officers have been the subject of an investigation conducted by the Ohio Bureau of Criminal Investigation, the results of which were turned over to Watkins in March.
The prosecutor's report says on the day of the shooting, a bailiff spotted Burroughs at Niles Municipal Court and realized that there was a warrant for his arrest from an incident in December in which Burroughs allegedly threw a woman to the ground and threatening and pointing a gun at her.
According to the investigation, Burroughs pulled away from a probation officer who was trying to handcuff him at the court.
The probation officer said that he tried to pull Burroughs out of a car, but was struck when Burroughs threw the car into reverse.
The probation officer reported Burrough's license plate to police.  Officer James Reppy spotted Burrough's car and chased it to the Royal Mall Apartments where other officers were waiting.
The report says that Burroughs began driving toward Officer Mannella, who placed his hands out, motioning Burroughs to stop.  Officer Paul Hogan told investigators that Mannella then pulled his gun and fired three through Burrough's windshield, killing him.
Manella told investigators he shot Burroughs to stop him from running him over.
Officer Reppy also fired five shots, none of which struck Burroughs, but did hit his car.
Hogan said that he believed Mannella would have been hurt "pretty bad" if he hadn't fired the shots.
BCI investigators also spoke with civilian witnesses, one of whom said that Burroughs car went into reverse before going forward toward an officer.
A state trooper who reviewed body cam video reported seeing nothing to contradict the officer's statements of the events.
The report also included information about what it characterized as "extensive contact with the criminal justice system for almost twenty years," including convictions for heroin possession, burglary, and robbery.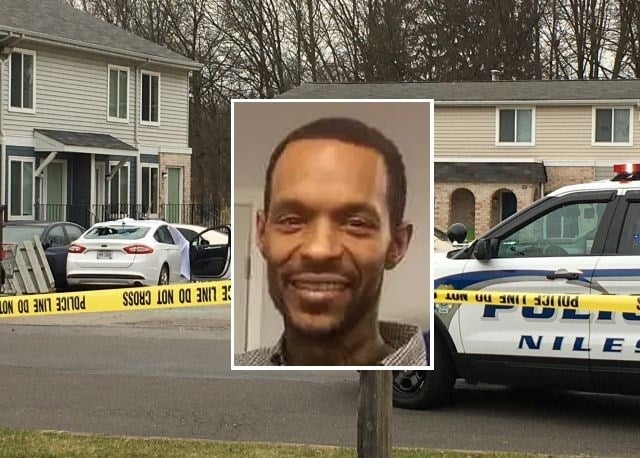 Prosecutor Watkins concluded the report agreeing with a grand jury decision that found no reason to file charges in the case.
Niles Police officials say Mannella and Reppy have been restored to full-time duty status.
Officer Mannella is a 28 year veteran of the department and a U.S. military veteran.
Mannella was previously placed on leave in 2004 during the investigation into a different police-involved shooting. In that case, Mannella, as well as then Chief Bruce Simeone, were cleared of wrong-doing in the shooting death of James Fambro Wade.
Officer Reppy is a six-year veteran who previously worked for the Trumbull County Sheriff's Office.
Pastor Todd Johnson of Second Baptist Church in Warren has called for transparency in the investigation since the shooting occurred. 
Johnson told 21 News he is "severely disappointed" in the findings, particularly at not being able to ask questions of those he called "public servants," such as Trumbull Prosecutor Dennis Watkins. 
Johnson said he's been in contact with concerned members of the community, but that it will take to time to determine what the proper response will be. 
21 News is working to get reaction from Burrough's family and police officials.
The report can be read here: