News
Valley farmers eligible for disaster relief
Farmers in the Valley are eligible to receive disaster relief assistance from the United States Department of Agriculture due to this year's excessive rain and flooding
Wednesday, October 9th 2019, 9:30 AM EDT
by
Updated:
Wednesday, October 9th 2019, 3:33 PM EDT
Farmers in the Valley are eligible to receive disaster relief assistance from the United States Department of Agriculture due to this year's excessive rain and flooding
Agriculture Secretary Russell Redding shared announced on Tuesday that Mercer and four other Pennsylvania Counties have been designated as agricultural disaster areas.
Mercer and Trumbull counties are eligible for relief because they are adjacent to Mahoning, Columbiana, and Ashtabula Counties, which have been declared primary agricultural disaster areas due to the significant production losses caused by excessive rain and flooding from January 1 through August 20, 2019.
Under this disaster designation, producers in contiguous counties in Indiana, Pennsylvania, and West Virginia also qualify for benefits. Beaver, Crawford, Erie, Lawrence, and Mercer counties are included.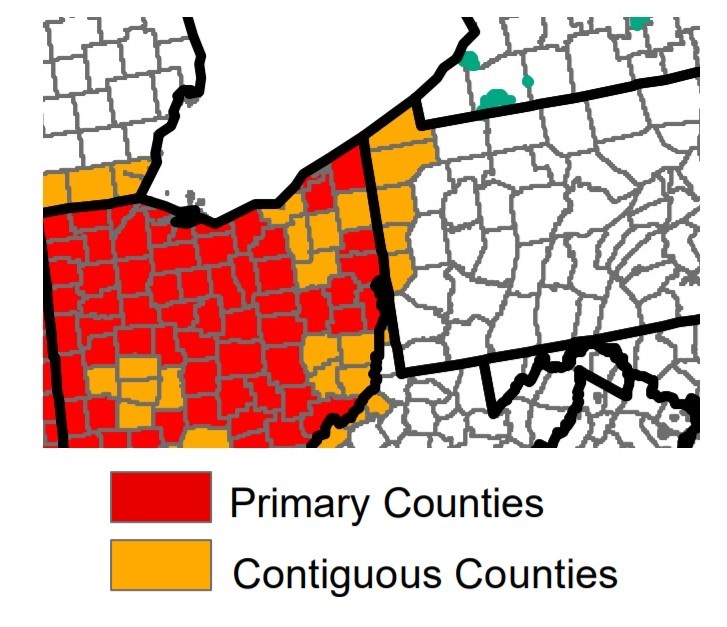 Farmers in the designated areas are eligible for assistance, including emergency loans, provided that eligibility requirements are met.
Eligible farmers can apply for loans for up to eight months after a Secretarial disaster declaration and should contact their local Farm Service Agency office for assistance.