News
Struthers police say child died in his mother's arms
The shooting left a four-year-old dead.
Monday, September 21st 2020, 11:38 AM EDT
Police have scheduled another press briefing Monday to give information about a mass shooting that left a four-year-old boy dead and four others hurt. 
The first briefing was held this morning and the second is planned for 3 pm. 
Struthers Police Chief Tim Roddy tells 21 News that a suspect walked through the front door of a two-story frame home at 111 Perry Street just before 2 a.m. Monday and began yelling and firing shots into the living room of the home. Perry Street is just off Lowellville Road.
On the 911 audio recording, a woman can be heard screaming and when the 911 operator asks how many people were shot, a woman can be saying "All of us," followed by "five people." The woman on the tape pleaded for help and described the shooter as a light-skinned black male. Shortly after, a woman can be heard screaming "My son is dead." The woman on the phone with the 911 operator said that the other woman's son had died and followed it by shouting she thought a second person had died. The woman on the phone stated she had been shot three times, in her shoulder and in her legs.
Neighbors reported hearing five to eight gunshots which took the life of the four-year-old, who police say died in his mother's arms.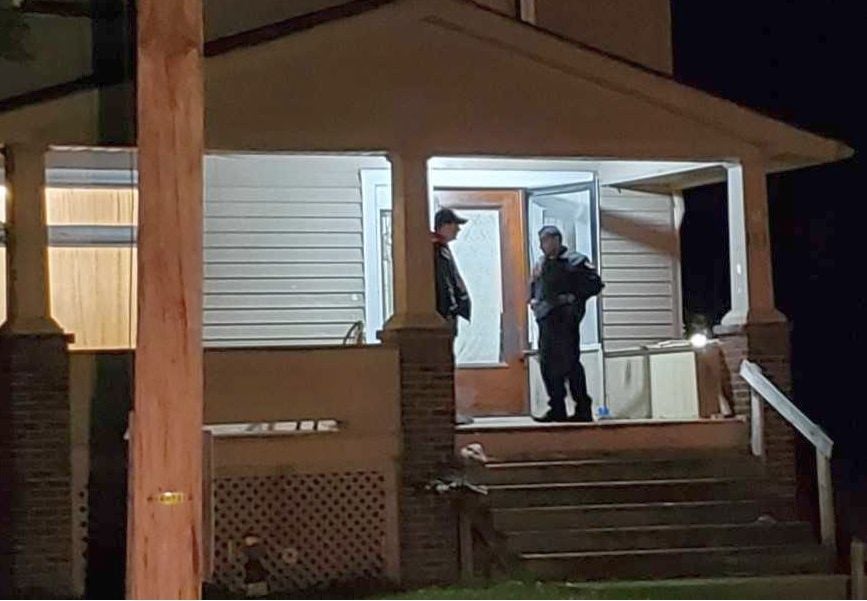 The suspect ran out of the house according to survivors, who are speaking with detectives at Mercy Hospital in Youngstown.
Police say the suspect is a younger light-skinned black male, with a thin build and was wearing a black jacket. As of late Monday morning, no arrests had been made.
A tracking dog from Youngstown was called to the scene and police are asking neighbors if they have home surveillance video.
The names of the victims, all in their 20's, have not yet been released.
Roddy describes the female victims as friends and said the males are the women's boyfriends.
One man shot twice in the head is in critical condition. The other man was shot twice in the back, says Roddy.
The women, shot in the legs, are in stable condition.
An investigator from the Mahoning County Coroner's office and the Crime Unit from the Ohio Bureau of Criminal investigation are gathering evidence, along with members of the Mahoning County Homicide Task Force.
Youngstown Police, Campbell Police, and Mill Creek Park Police are also involved. Chief Roddy says the home is near Yellow Creek Park, which is part of the Metropark system.
There is no word on the motive for the shootings.
Anyone with information is asked to call Crimestoppers at 330-746-CLUE or the Struthers Police Department at 330-755-9849.
Stay connected with 21 News and wfmj.com for the latest on this developing story.