News
Driver in OVI crash that injured Leavittsburg couple sentenced to 30 months in prison
Steele failed to appear in court on driving under the influence refusal and assured clear distance charges. Police had been unable to locate Steele for some time but finally made an arrest on January 14. 
Thursday, October 19th 2023, 3:29 PM EDT
Editors note: the sentencing information for this story has been corrected. 
A Kentucky woman plead guilty to charges related to an accident where she rear-ended a van, injuring a Leavittsburg couple. 
Josephine Steele plead guilty to two counts of aggravated vehicular assault and OVI in Trumbull County Court Thursday. 
In July, Steele told a judge she no longer wanted to suppress evidence in her case, where she was accused of rear ending her SUV into a van on West Market Street in Warren Township on December 7, 2022. Police say there were no skid marks left by Steele's SUV that would have indicated that she attempted to apply brakes. 
The couple in the van, 76-year-old Sharon Burrows and her 79-year-old husband William were injured. rear-ending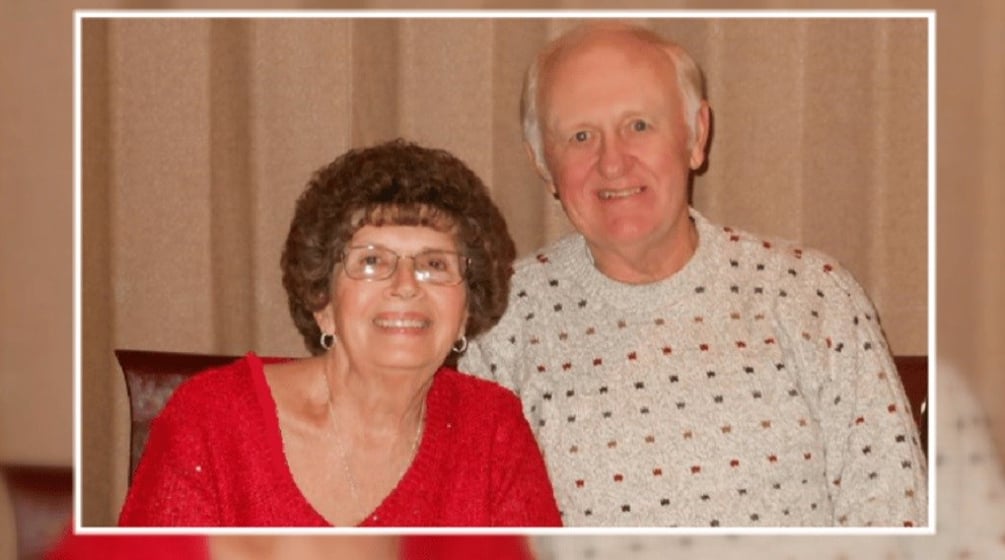 When 21 News spoke with the couple in January, William was still recovering from four fractures to his back and shoulder. After spending more than a month in the ICU, William was moved to a long-term acute care facility. 
Sharon walked away from the accident with minor injuries, including a contusion on her leg and bruising down her ankle. She had to rely on a walker post-accident. 
The crash report says Steele wasn't injured and refused to submit to testing for impaired driving.
 21 News spoke with Lisa Collins, the couple's daughter Thursday evening and she said her father's health continues to decline from this accident. He fell and broke his hip and his memory continues to decline. He is still in a care facility where Mrs. Burrows sleeps in a recliner next to him to make sure he is okay.
"I believe in forgiveness but I also feel that Josephine Steele should be held accountable and punished for what she did to Bill and me as well as our daughters, their husbands and Bill's 6 grandchildren," said Sharon Burrows in Trumbull County Court on Thusday. "I also feel that she should receive the maximum sentence for the poor choice that she made to drive drunk at a high rate of speed and as a result, caused the accident that could have very well killed two people."
"The accident left my Dad with physical disabilities with his walking and also his memory," said Lisa Collins. "The accident forced them into a life-changing event that they were not ready to make. During the course of this summer we worked as a family to sell the family home, find a condo for Mom and Dad and move their belongings across the county. This was months of stress and difficult emotions. They were finally in their new home for 1 week when my Dad fell and broke his hip at the end of August. He required surgery and he and my Mom are staying at Lake Vista hoping he will recover enough so they can actually live in the new condo they bought and spent 7 days in."
Steele had a blood alcohol level of .31 and was going as fast as 80 miles per hour in a 45 zone. The legal limit in Ohio is 0.08. Steele fully admitted to driving under the influence and told police, "you and I both know I am f***ed up. I'm not even sorry, f**k them old people, they can't even drive," according to a crash report. 
Steele failed to appear in court on driving under the influence refusal and assured clear distance charges. Police had been unable to locate Steele for some time but finally made an arrest on January 14. 
"This "accident" that was created by Josephine's conscious choice to to get behind the wheel and drive while intoxicated," said Diane Riola, William and Sharon's daughter. "This choice of hers took away control and choices from my dad and all of our family. My kids didn't have a choice in worrying about their Papa and crying about not knowing if or when they would be able to see him again."
Back in January, the Burrows family contacted 21 News to get the public's help in finding Steele and where she may be. Less than 12 hours after the 21 News report aired, Steele turned herself in. 
Steele was sentenced in Trumbull County Court to 30 months in prison, plus one to three years probation, as well as required counseling and treatment services. Her license was suspended for 10 years.