News
Pennsylvania woman arrested, accused of stealing Pelosi's computer
Riley June Williams was booked into the Dauphin County Prison on Monday.
Tuesday, January 19th 2021, 7:06 AM EST
 The FBI says a Harrisburg, Pennsylvania woman has been arrested after she was accused of stealing Representative Nancy Pelosi's laptop or hard drive during the January 6 invasion of the U.S. Capitol.
Riley June Williams, 22, was booked into the Dauphin County Prison on Monday.
A witness told investigators that a video taken during the intrusion shows Williams taking the device or devices from Pelosi's office.
The witness claims that Williams planned to send the device to a friend in Russia, who in turn intended to sell the device to Russia's foreign intelligence service.
The witness claimed that the deal fell through for reasons unknown, further claiming that either Williams still has the device or destroyed it.
Williams was arrested on Monday after her mother told local police that her daughter packed a bag and told her she would be gone for a couple of weeks. 
The FBI complaint includes other images purportedly showing Williams at the Capital during the demonstrations, as well as her driver's license photo.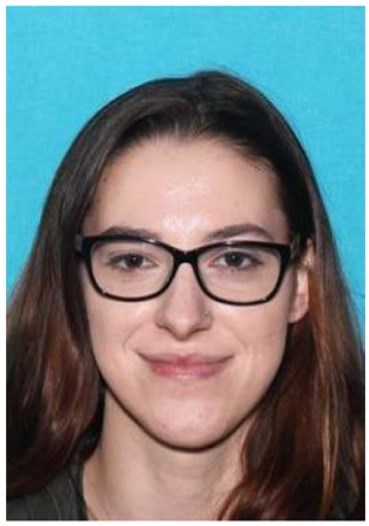 A complaint filed in the District of Columbiana Federal Court accuses Williams of disorderly conduct and illegal entry of a restricted building with the intent to disrupt government business.